Latest News
Details
🔥OCEAN DARK - HOPE & CHAOS🔥
The new album & video of our northmen rockers!
In July 2019 Olli Helenius, a well known Finnish professional musician and singer songwriter ran into the music of Ghost. The music hit a home run and raised the passion to write hard rock & metal, once again. A decade ago he gained attention in many European countries and the US with his old band L-60°. After 10 years of writing and performing, he felt burned out and "done" with the band. He was signed by Sony Music and has been a successful recording solo artist ever since. Now it was a time for a change! Enjoy the new OCEAN DARK album "Hope & Chaos" such as their new music video "Proclaim"!
Details
✯♱ GOTHIC MUSIC ORGY, Vol.7: 66 GOTHIC BANDS, ALL GOTHIC MUSIC STYLES, 1 ORGY ♱✯
👉Get it now: https://smarturl.it/GMO7
The darkest compilation is entering the next round! Once again, the darkness is about to crawl into your speakers, bringing the beauty of dark music of all genres directly to your ears! GOTHIC MUSIC ORGY Vol. 7, that means a fine selection of 66 Tracks of everything that the world of gothic music has to offer: 5 hours of harsh electronic beats, awesome dark rock riffs or melancholy Darkpop, the compilation is packed with the whole repertoire!
🔥Turn the volume up and enjoy the darkest songs of the following bands:
Aevum, Agnis, Alien:Nation, Antilav, Apryl, Ashes'N'Android, Auger, Basscalate, Basszilla, Batávia, Binary Division, Black Angel, Blackbook, Cathedral In Flames, CattaC, Chamaeleon, Controversial, Czarina, Dance My Darling, Darkcell, Dead Inside Effect, Death Party UK, Device Noize, Dust In Mind, Édea, Empyres, Extize, Finita, Form Follows Function, Fourth Circle, Freak Injection, Giant Waves, G.l.o.w., God Destruction, Guardians of Tears, Humans Can't Reboot, Inspira, Johnathan|Christian, La Lune Noire, London Sadness, Matt Hart, Merry Chicklit, Metzger, Michael "Krebs" Haggerty, Molfa, Morgenstern, Ocean Dark, Omnimar, Pro Patria, Scars Are Soulless, Simon Carter (feat. Fabsi), SINthetik Messiah (feat. Cat Hall), Supressor, SynthAttack, T3rr0r 3rr0r, Tétrico Romance, The Designs, The Palace of Tears, The Silverblack, Thrillsville, Toal, Waijdan, Williams, Xordia, Xxot, Zeitgeist Zero
Details
Details
🌩AUGER - DARK CLOUDS🌩
Be ready for a rain of emotions!
In a world so overwhelming, shadowed by dark clouds, it's important to learn how to dance in the rain. Life is to fragile to worry about getting wet, embrace opportunities however they come and with an open mind, you might just discover something new.
Enjoy this new darkwave goth ballad from our duo from UK and their sound inspired by THE CURE and PROJECT PITCHFORK (among others....)
Get "Dark Clouds" now 👉 https://smarturl.it/AugerClouds
Details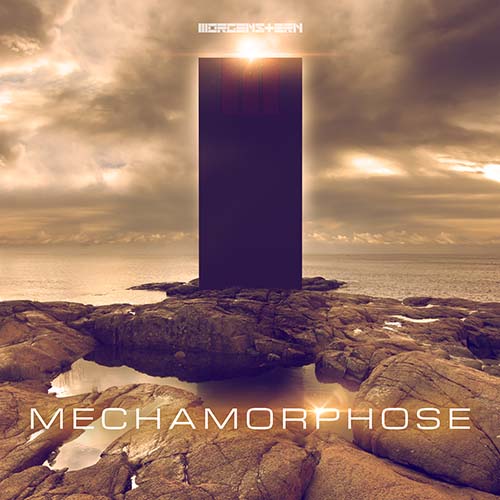 MORGENSTERN - From tribute to original
Just from the land known for its neutrality come five metalheads ready to make a stand... MORGENSTERN are known for an intense, adrenaline-bursting and energy driven live activity as the only Swiss RAMMSTEIN tribute from 2010 to 2017. But that was yesterday...
Finally, in 2021 the mask has fallen, revealing their true face and a solid plan to raise mayhem in their own way. And that plan is called "Mechamorphose": on one side, a metamorphosis from tribute to original, but on the other and darker side, the mechanical becoming of ten massive tracks, that will take the listener through MORGENSTERN's twisted point of view on a world that's twisted on his own. Enjoy the second music video "Pornout" taken from their new album!
Get MECHAMORPHOSE now 👉 https://smarturl.it/mechamorphose