Latest News
Details
🤘DUST IN MIND - TAKE ME AWAY💥
The new DUST IN MIND single & video "Take Me Away" is out now! We've the big pleasure to feature France's most tattooed man "Freaky Hoody" in this music video! ENJOY!
Get "Take Me Away now on:
Details
MADONNA goes darkwave! 
Our slavic witch AGNIS takes your hand to bring you in her mystical and fairy world with her new cover of MADONNA's world wide hit "Frozen"!
This song is taken from our new compilation "HARD POP, Vol.1" which has been released 2 weeks ago, check it out and (re)-discover 90s - 2010's radio hits in metal and gothic versions 👉 https://smarturl.it/HARDPOP
Details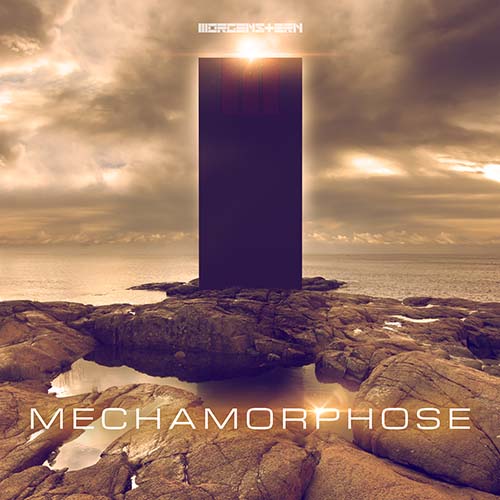 MORGENSTERN - From tribute to original
Just from the land known for its neutrality come five metalheads ready to make a stand... MORGENSTERN are known for an intense, adrenaline-bursting and energy driven live activity as the only Swiss RAMMSTEIN tribute from 2010 to 2017. But that was yesterday...
Finally, in 2021 the mask has fallen, revealing their true face and a solid plan to raise mayhem in their own way. And that plan is called "Mechamorphose": on one side, a metamorphosis from tribute to original, but on the other and darker side, the mechanical becoming of ten massive tracks, that will take the listener through MORGENSTERN's twisted point of view on a world that's twisted on his own. Enjoy the third music video "Heil mich" taken from their new album!
Get MECHAMORPHOSE now 👉 https://smarturl.it/mechamorphose
Details
Our Italian metalheads AEVUM are back with a new music video of their LADY GAGA cover "Poker Face"!
This song is taken from our new compilation HARD POP, Vol.1 !
The members of AEVUM from Italy and France have, since their foundation in 2012, developed a musical style that always was bound to their strong influences of Symphonic Metal, yet breaking the bonds of the genre, by thinking outside of the box.
Get ready to bang your head and don't forget to check out their latest album "Multiverse" such as our new HARD POP compilation:
Get the new album MULTIVERSE as digipak, collector bundle or download  and stream here:
Details
💥 HARD POP, VOl.1 💥
Radio Hits turn Metal & Goth! A compilation of 90s-2010s tunes with a dark twist 🤘 Get it now as limited digipak, stream or download:
'HARD POP' (Vol.1) starts out with the banger 'Seven Nation Army' by THE WHITE STRIPES, with which this incredible collaboration of bands including BLACKBOOK, OMNIMAR, DUST IN MIND, TOAL, EXTIZE, BASSZILLA and many more, take us on a journey through nostalgia up to today's tunes by amazing artists such as the winner of multiple grammys BILLIE EILISH, the one and only LADY GAGA and the timless queen of pop MADONNA such as tones of other world wide stars like KATY PERRY, LMFAO, t.A.T.u, P!NK, CHRISTINA AGUILERA, RIHANNA & CALVIN HARRIS.
The diversity of this album makes sure that there is a song for everyone! Further covers include 'Back to Black' by AMY WINEHOUSE, 'Boulevard of Broken Dreams' by GREEN DAY, and even the pop-punk classic 'Complicated' by AVRIL LAVIGNE! The modern era covers songs such as 'Radioactive' by IMAGINE DRAGONS, 'Blinding Lights' by THE WEEKND, 'Around the World' by DAFT PUNK and 'Rolling in the Deep' by ADELE.
17 Pop Hits reimagined by some of the best bands that the metal and gothic label darkTunes has to offer. All this on one electrifying compilation. A collection of popular and everlasting melodies reinvented in a way you've never heard before.
FORMAT: 6 sided digipak with 16 pages booklet and stickers
LIMITED: only 500 units worldwide!
🔥TRACKLIST🔥
01.  BLACKBOOK - Seven Nation Army (THE WHITE STRIPES cover)
02.  OMNIMAR - E.T. (KATY PERRY cover)
03.  DUST IN MIND - Back to Black (AMY WINEHOUSE cover)
04.  FALLCIE - Rolling in the Deep (ADELE cover)
05.  BASSZILLA - Around the World (DAFT PUNK cover)
06.  EXTIZE - Sexy and I Know It (LMFAO cover)
07.  XORDIA - Bad Guy (BILLIE EILISH cover)
08.  DJVERSION666 - Boulevard of Broken Dreams (GREEN DAY cover)
09.  TOAL - We Found Love (RIHANNA feat. CALVIN HARRIS cover)
10.  ASHES'N'ANDROID - Complicated (AVRIL LAVIGNE cover)
11.  AEVUM - Poker Face (LADY GAGA cover)
12.  AUGER - Blinding Lights (THE WEEKND cover)
13.  AGNIS - Frozen (MADONNA cover)
14.  C Z A R I N A - Radioactive (IMAGINE DRAGONS cover)
15.  FREAK INJECTION - All the Things She Said (t.A.T.u. cover)
16.  THE SILVERBLACK - Try (P!NK cover)
17.  FOURTH CIRCLE - Beautiful (CHRISTINA AGUILERA cover)