Latest News
Details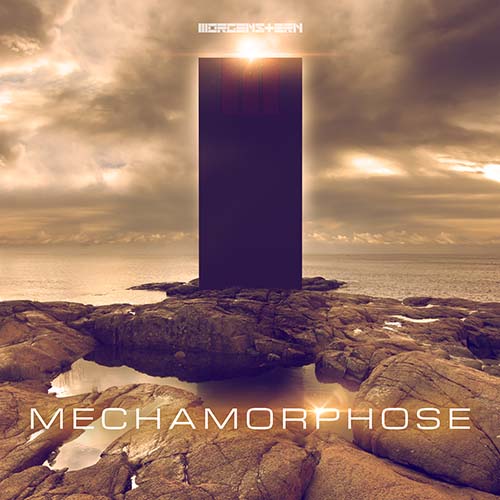 MORGENSTERN - From tribute to original
Just from the land known for its neutrality come five metalheads ready to make a stand... MORGENSTERN are known for an intense, adrenaline-bursting and energy driven live activity as the only Swiss RAMMSTEIN tribute from 2010 to 2017. But that was yesterday...
Finally, in 2021 the mask has fallen, revealing their true face and a solid plan to raise mayhem in their own way. And that plan is called "Mechamorphose": on one side, a metamorphosis from tribute to original, but on the other and darker side, the mechanical becoming of ten massive tracks, that will take the listener through MORGENSTERN's twisted point of view on a world that's twisted on his own. Enjoy the second music video "Pornout" taken from their new album!
Get MECHAMORPHOSE now 👉 https://smarturl.it/mechamorphose
Details
Once upon a space and time there lived a creature of darkness and bright… 
AGNIS – a Nordic translation of the Polish name Agnieszka that means "pure", "agnis" in Latin means "to share" and Agni is a name of the Indian God of Fire, so "sharing pure fire" is her desire…
Dear witches and creature of the night, we are more than happy to present you the new single & video "Light and Fire" of our mystical DarkPop priestess AGNIS 👉 https://smarturl.it/LightAndFire
Details
🔥SMASH HIT COMBO - REBOOT🔥
What would have happened if LINKIN PARK would have continued with their nu metal of the 2000s by adding modern Djent-sounds as well as a theme revolving around the video games culture, all sprinkled with cynical punchlines and dark humor. The new EP album of SMASH HIT COMBO would clearly be the worthy heir.
After their latest successful album "L33T" which gave a big high kick to the nu metal genre, after their many tours in France, Japan, Russia and Canada, as well as many shows with bands like LIMP BIZKIT, GOJIRA , WALLS OF JERICHO, HACKTIVIST or MASS HYSTERIA, SMASH HIT COMBO are coming back with this uncompromising EP and are determined to beat all the end bosses to place their new source code at the top of the international nu metal page. Be ready for a festival of fatalities and special guitar strokes!
We're happy to present you the new music video "Peine perdue" taken from the EP "Reboot" (release on May 21st.). Get "Reboot" now as limited digipak, download or stream on:
Details
CERNUNNOS - CAPRICORNVS
The new album Argentina's best folk metal band!
CERNUNNOS are back with a new album called "CAPRICORNVS"! Let them take you in their mystical world full of loud electric guitars, powerful growls, crystal clear clean vocals, and of course bewitching traditional folk instruments! Get it now on:
Details
🔥SYNTHATTACK - CALL ME INSANE🔥
The 90's tribute in aggrotech style!
Dear electroheads, SYNTHATTACK are finally back with a very special new single and video! Jump in the time machine and get ready to revisit 90s dance music, but in a much more nasty way!
Get it now on: