Latest News
Details
🔥 OMNIMAR - DARKPOP REMIXES 🔥
When dark elegance meets mysticism and numbs all your senses, you can be sure that Omnimar created something special again! The album 'DARKPOP' which was released in 2021 and which got several international chart entries, combines beauty and chaos in a very unique way. All 13 songs of this masterpiece have been now remixed by several alternative scene cult bands. You'll find wonderful remixes made by the synthpop and darkwave icons ROTERSAND, FROZEN PLASMA, ASSEMBLAGE 23, IMPERATIVE REACTION, A LIFE DIVIDED and RROYCE but also pulse driving remixes made by the electro industrial stars EXTIZE, ZARDONIC, LAZERPUNK, RUINED CONFLICT, ESA, ES23 and more.
Get ready to enter (again) an epic journey full of mysticism and fantasy!
👉 GET THE LIMITED "DARKPOP REMIXES" DIGIPAK on https://darkmerch.com/omnimar
👉 DOWNLOAD on https://omnimar.bandcamp.com
👉 STREAM on https://open.spotify.com/artist/2QzxBZb43cSo7ifPXE4UjO?si=Op4WLGk2Q4iPAqx9K6TSyg
Details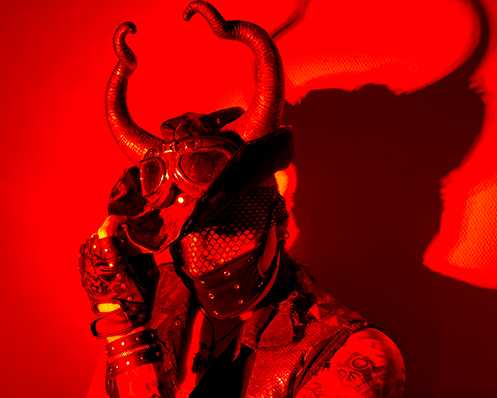 The MonStars are back and they mutated… Brace yourself for the ultimate remix album of the year - "MonStars Remixes" by EXTIZE! This is the 1st single of this remix album, it's called "Xeno Queen" and it's a remix made by none less than ROTERSAND !
"MonStars Remixes" featuring 13 spine-tingling remixes of the original tracks from the "MonStars" concept album, EXTIZE's tribute to your favorite horror and sci-fi movies.
Iconic bands like ZARDONIC, ROTERSAND, PROJECT PITCHFORK, LAZERPUNK, RUINED CONFLICT, OMNIMAR, ASSEMBLAGE 23, ESA, REAPER, DAWN OF ASHES, COMBICHRIST, XOTOX and BLACKBOOK have come together to create a truly unforgettable remix album. Each song has been re-imagined and remixed, taking you on a journey through the most cult horror films of all time. Get ready to dance and to bang your head one more time with the MonStars!
Stream & Download now on 👉 https://bfan.link/xenoqueen
Details
Get ready to rock out with the rising NDH band MORGENSTERN and their new single "Para Bellum". With an ironic twist on the lyrics, the band takes a stand against war and violence. The track speaks to the world's leaders and their obsession with power and greed.
Through powerful and thought-provoking lyrics, MORGENSTERN encourages listeners to think about the consequences of their actions and to strive for peace and unity instead. The hard-hitting beats and electrifying vocals will leave you energized and empowered to make a change.
If you're a fan of the teutonic Sound of RAMMSTEIN, MAERZFELD or EISBRECHER, you're going to love this song: Morgenstern are the newly found bloodbrothers of NDH and Industrial! Get ready to join the revolution with "Para Bellum".
Get PARA BELLUM now 👉 https://bfan.link/parab
Details
After their smashing debut live shows supporting VNV NATION and a thrilling performance at the RESISTANZ FESTIVAL, BLACKBOOK is back with a brand new electrifying single called "No Way Out." This synthpop hymn is an anthem for anyone who feels trapped in a living hell, surrounded by people pretending to be doing well.
With lyrics that cut deep, "No Way Out" speaks to the daily dose of madness and shock that we all face in life. It's a powerful reminder that sometimes the only way out is to cancel your subscription to the anger and hate that surrounds you.
BLACKBOOK's signature sound is on full display in "No Way Out", this track is a perfect showcase of the band's knack for combining catchy pop hooks with darker, more brooding themes. So don't miss out on "No Way Out" – this single is guaranteed to get you dancing while also speaking to the struggles we all face in life!
👉 LISTEN TO IT NOW on https://bfan.link/NWO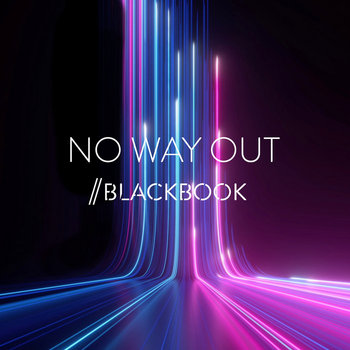 Details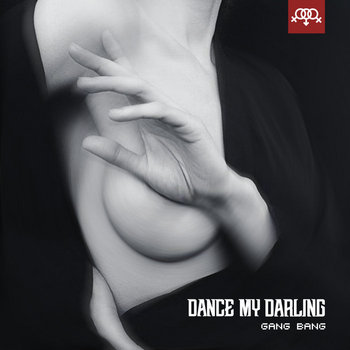 Hey Darklings! The darkwave duo DANCE MY DARLING is back with a sensual new single and video titled "Gang Bang" and it's an absolute must-listen..
But that's not all! We're thrilled to announce that DANCE MY DARLING is currently embarking on their Europe tour! Also, mark your calendars and make sure to catch DANCE MY DARLING live at the Wave-Gotik-Treffen, where their darkwave magic will be unleashed upon an adoring crowd. Trust us, this is an experience you don't want to miss!
Stream and download now on: