Latest News
Details
CHABTAN - ELEVEN
Re-release of the debut EP of the Mayan Metalheads!
Due to the enorm success of the new CHABTAN album "Nine Levels" that we've released last month, we've decided to re-release the first EP "Eleven" (2013) of this unique metal band! And here is it, enjoy the awakening of the Mayan gods of metal!
Details
The Russian electro queen is back… and she is very angry!!!
OMNIMAR present their new EP and music video "Anger" and are showing us a complete other side of the band. Their usual futurpop arsenal had to stay in the shadow to make place for a powerful mix of EBM and death rave on this new EP. "Anger" shows us the dark side of OMNIMAR but with the typical ironical face of the band. Let the bass take over!
We invite you to watch their incredible new video clip, which has been directed by OMNIMAR's wonderful singer Maria Mar and which is a masterpiece of grotesque art!
The "Anger" EP is made of 7 tracks and includes 3 remixes of the main track made by OMNIMAR's labelmates SYNTHATTACK and BOARS, such as a remix by PSYHOUND. You will find 3 unreleased bonus tracks on it too: a re-master version of their hit "Wrong Direction" (taken from their first album "Start"), an English version of the song "Hungry" (the original Russian version has been released on their last album "Poison") such as an instrumental version of their successful song "Out of my life" (also on the last album "Poison")
So whoever doesn't want to miss the next chapter of the success-story of OMNIMAR, should definitely be ready for the new EP "Anger"! Turn the volume up listen now:
Details
Hell is going to be the new electro temple!
On their new EP 'Salvation in Hell', SYNTHATTACK deliver brutal, danceable dark electro to the clubs of this world. Pumping bass meets harsh, clean vocals and trancy synth-lines. This new EP shows a new side of the band because of the wonderful clean vocals of the keyboarder Nicole. Her voice is the perfect complement to make this dark club sound unique!
With a post-apocalyptic mix of dark electro, industrial and trance, SYNTHATTACK bring a fresh wind in the dark electro scene.
The EP is made of 5 track, 2 new new track such as 3 great remixes from ES23, GRENDEL and INTENT:OUTTAKE!
Last but not least, a wonderful lyrics video accompanies this new release! Watch it now and rest in piece in hell:
Details
SADDOLLS ARE BACK!
The new single and video of the goth-rockers from Athens!
Who already has opened shows for bands like PARADISE LOST, XANDRIA, LACRIMAS PROFUNDERE or MOONSPELL and who was already managed by the HIM-Promoter Silke Yli-Sirniö, does not have to hide behind big names. At least there is no reason for the greek Gothic-Metal band SADDOLLS to do so. Since 2006 they enrich the dark world of music and steadily evolved their style since then. After "About Darkness, "Happy Deathday", "Grave-Party" and "Blood of a Kind" now the new single is about to be released!
With "Creep it into you" the greek musicians again are living things up. Dark Riffs in the style of THE 69 EYES, DEATHSTARS or the early PARADISE LOST form a gauntly beautiful atmosphere made from Gothic, Rock and Metal.
Listen to it now and plunge into darkness:
Details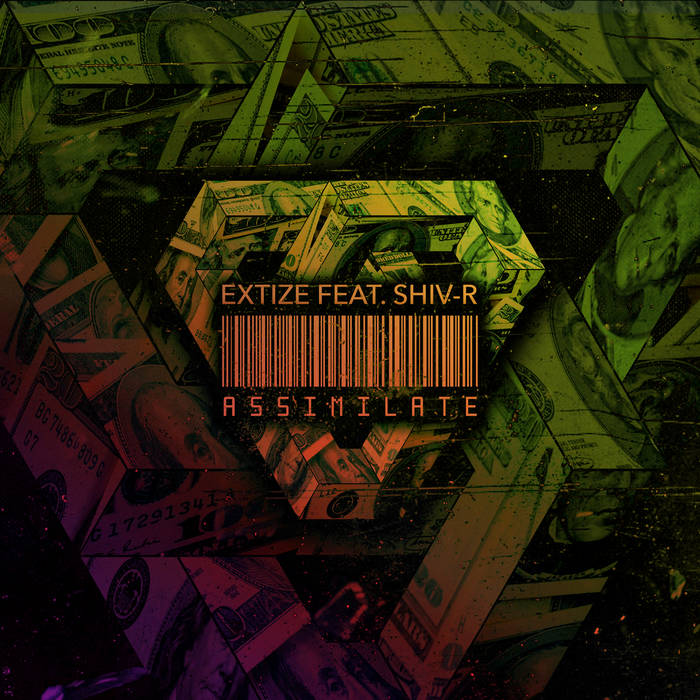 Ladies & gentlemen, we are very exited to present you this awesome single, it's a collaboration between 2 of our industrial/EBM bands SHIV-R and EXTIZE !
They just performed this song last Friday together during the EXTIZE show at the Wave-Gotik-Treffen 2018, and here is it!
"Assimilate" is made of 3 tracks, the original song, a Shiv-R remix and an EXTIZE remix. We hope you will love it as much as we do!