Latest News
Details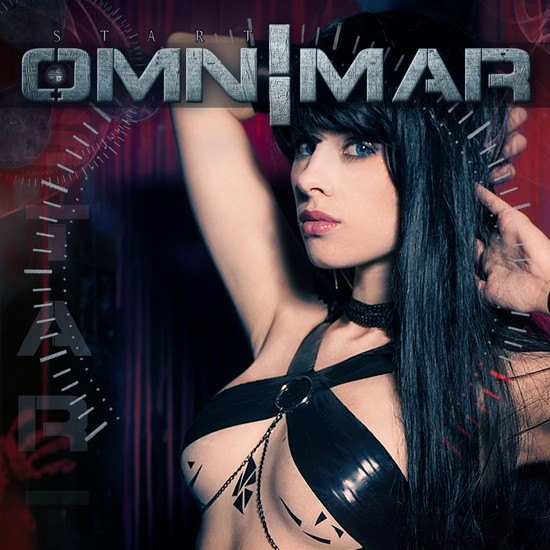 Friends, after been sold out since 2 years, we've decided to reproduce OMNIMAR's first album "Start" in a very limited digipak edition of 500 units (the first edition was a jewelcase).
So be quick to get your hands on this collector cult album of the queen of darkpop! This 6 sided digipak with 8 pages booklet is exclusively available on our store DarkMerch.
👉 https://www.darkmerch.com/omnimar
Details
AMORE AD LUNAM - WHITE WINGS RAVEN SOUL
Get ready for an explosion of feelings, mesmerizing deep voices and energy driven guitar riffs!
The new album of the native American goth rocker is OUT NOW!
Get it now on:
Details
Our dark electro duo SYNTHATTACK releases its brand you video taken from the new album "DAMNATION"
The band's fifth album is a roller coaster ride full of fire and electricity, get ready to dance hard!
Get it now on:
👉 https://smarturl.it/SAdamnation
Details
AEVUM's new video "Black Honeymoon" is OUT NOW!
And yes, they really did it, it's the naked truth ;-)
This track is taken from their latest album "Multiverse"! Welcome to the Multiverse, where epic Tunes and electronic elements encounter hard Riffs, and where the charming voices of Lucille Nightshade and Hydra are carrying the ears and hearts of their fans from the third to another dimension.
The members of AEVUM from Italy and France have, since their foundation in 2012, developed a musical style that always was bound to their strong influences of Symphonic Metal, yet breaking the bonds of the genre, by thinking outside of the box.
The glorious new album of AEVUM is named "Multiverse" and follows the footsteps of Bands like NIGHTWISH, WITHIN TEMPTATION, EPICA and more. Love and affinity towards symphonic Sounds, lifeblood, imaginativeness and much more has to be mentioned to handle such a task. And yet, the 8 musicians from France and Italy undeterredly follow that path, while they are firing a salvo of 13 powerful tracks consisting of guitar-riffs meeting skincrawling orchestral and electronic elements.
AEVUM are integrating themselves seamlessly into the force of nature of symphonic metal. So, who doesn't miss to listen to "Multiverse", will surely find a lot of enrichments for his personal favourite-list.
Get the album MULTIVERSE as digipak, collector bundle or download  and stream here:
Details
Harsh will never die! SYNTHATTACK is back with 'Damnation' !
It's been almost two years since live concerts could take place. The isolation brought a lot of things with it, but mostly frustration and the yearning for life. And that's what SYNTHATTACK's new album 'Damnation' is all about! The band captures the doom of lockdown, the inner turmoil, the feeling of a never ending cycle to the long awaited redemption with their electronic synth sounds and thundering beats.
The band's fifth album is a roller coaster ride full of fire and electricity as heard in 'The Fire in my Veins', 'Damnation' or 'Industrial Evolution', to more melancholic sounds as heard in 'When I Suicide' and 'Dark Days' that break the sound violence with their tranquility. 'We Are SynthAttack' is a furious statement from the band, showing the listener who is standing strong at the forefront of heavy dark electro music. And once again, they've included a number of excellent remixes in which other renowned bands like X-RX, BASSCALATE, C-LEKKTOR, SYNAPSYCHE, REACTOR7X, FREAKY MIND and a featuring with TOAL contribute with their own versions of SYNTHATTACK's songs.
18 tracks full of ecstasy through rich bass, strong vocals and incomparable melodies that make the blood in your veins flow faster! A perfect combination of dark longing, energetic and harsh tracks, which are a reflection of the current situation.
Get it now on:
👉 https://smarturl.it/SAdamnation