Latest News
Details
HER OWN WORLD team up with Wojciech Król to present you a very special song.
We're very excited to announce that our newest signing HER OWN WORLD from Poland just released their new single and their music video "Guarding Angel". Enjoy this wonderful industrial metal ballade!
GET THE SINGLE NOW 👉 https://bfan.link/HOWangel
Details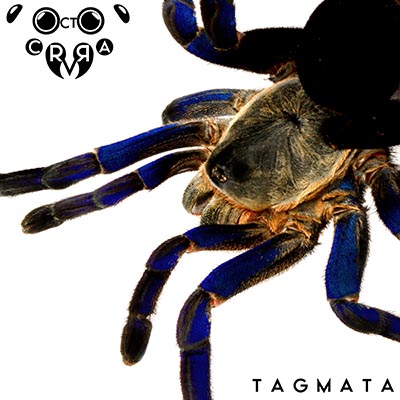 🕷 OCTO CRURA - I.C.B. (Bad) 🔥
All hail the arachnid queens of OCTO CRURA!
 We are very proud to present you the second music video "I.C.B. (Bad)" of their debut album "Tagmata" of our double female fronted metal signing OCTO CRURA from Italy. 
Get the new album now on https://lnk.to/tagmata
'Everyone can hide their dangerous side, keep their demons locked up in a cage but they will still linger on, starving for blood! Your nightmare can take on many shapes... Even the shape of a small bug. But what seems small and harmless can bite you, poison you, kill you. Nature brings life... and death. Predators and prey. Now what or who is OCTO CRURA, you may ask? Well, they are somewhere in between. Not quite human, not quite creature. Guided by their insect queens their reign has just begun! Listen closely and perhaps one day, you will discover their most terrible secret...'
Step into the glorious world of horror, poetry and insects! The Italian group OCTO CRURA takes you into an imaginative and exciting realm that has never been seen or heard before, filled with dark melodic songs supported by the growls and screams of frontwomen Kaitlin and Van whose vocal pitch resembles the one of Maria Brinks from the band IN THIS MOMENT. Their new album 'Tagmata' pulls you in with their unique sound of industrial metal meeting melodic death metal and coming together as one to form the most perfect fusion! By putting out their feelers into both directions, they have managed to create compositions similar to the work of JINJER, ARCH ENEMY, BUTCHER BABIES and INFECTED RAIN!
Let the arachnid queens and their band spin a cocoon around you with their sensational new album 'Tagmata'
Details
Finally, BLACKBOOK unleashes the last single "Minefield" taken from their upcoming debut album "Confessions Of The Innocent" (Release on October 14th. 2022).We also just started the preorders of the limited digipak and of the collector bundle, get ready for a fence battle between emotions and melody!
GET THE SINGLE AND PREORDER THE ALBUM NOW 👉 https://bfan.link/COTI
BLACKBOOK - Confessions Of The Innocent
A fence battle between emotions and melody! In their new debut album 'Confessions of the innocent', the Swiss-Dutch Duo BLACKBOOK creates sound worlds full of emotions and intensity by combining the heart of 80s new wave with a modern synthpop soul, a fusion so intriguing that it keeps you hitting repeat over and over again!
The album holds catchy songs tackling topics from all aspects of life, such as the internal struggles of the mind palace to the ineffable truths of society! Love, shame, rebellion, change. This album showcases every topic with its perfect 80s/90s wave soundtrack. The many layers and facets of their music, have the power of bringing you back to your sweetest memories with songs such as 'My Beautiful Witch' as well as challenge you intellectually with 'Love Is A Crime', a song about the current topics and struggles of equality in love.
BLACKBOOK was founded by two well established artists of whom one part of the duo is responsible for many radio hits as well as for the title song to a successful Netflix series and the other one keeps busy as a musician with projects that have been claiming the top of the charts in Europe. Their influences reach from indie pop, electropop, jungle, darkwave and EDM over to the worldwide celebrated band DEPECHE MODE which gives their music a very special flavour that will leave you wanting more!
Uncross your sabres and let down your guard for the unparalleled duo BLACKBOOK and their powerful new debut album 'Confessions of the innocent'.
COLLECTOR BUNDLE AND LIMITED DIGIPAK 👉 https://www.darkmerch.com/blackbook
Details
For those who missed BASSZILLA at the Wave-Gotik-Treffen 2022, here is the full show! Thank you again for this amazing party dear rave-monsters!
Details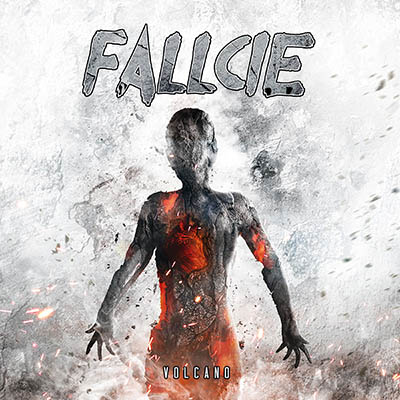 Be ready for the hottest album of the year: 'VOLCANO' by FALLCIE!
Thunderous growls meet intense and clean vocals within the music of the Russian female fronted extreme metal band FALLCIE. Combining catchy refrains with raging drums and igniting guitar licks, they have already gained many loyal fans across the globe and completed 6 headliner tours throughout Europe. The band attracted attention with their first single 'Rock'nRolla' in 2017 and has so far toured with artists like NILE, VADER and HATE ETERNAL.
In the spirit of acts like JINJER, INFECTED RAIN and inspired by bands like ARCH ENEMY, BUTCHER, BABIES, THE AGONIST and OTEP, this band creates a realm of their own! With her flaming hair and powerful vocals, the front woman Valentina switches with ease from raving screams and growls to crystal clear singing just like the legendary Corey Taylor from SLIPKNOT!
'Volcano' takes you through the burning wastelands of a unique extreme metal soundworld, starting with the gripping first track 'Helpless' which feels like the prelude to an electrifying dark journey! The song 'Hollow' embodies not only stormy drums, powerful and rhythmic screams but also a captivating melody throughout the chorus. The thrillingly heavy sounds get interrupted by the dark and calming interlude called 'Exploring the universe' which instantly gives off 70s and 80s gothic vibes. The tongues of fire seize you back into the blazing pit, as the front woman Valentina intensifies her growls and screams within the eerie track called 'Heart of Darkness'. The album closes off with a catchy number titled 'In Waves' and leaves you longing for more of FALLCIE's stimulating fire!
Get it now and discover their new music video "Dance In Neon Light"