Latest News
Details
HER OWN WORLD team up with Wojciech Król to present you a very special song.
We're very excited to announce that our newest signing HER OWN WORLD from Poland just released their new single and their music video "Guarding Angel". Enjoy this wonderful industrial metal ballade!
GET THE SINGLE NOW 👉 https://bfan.link/HOWangel
Details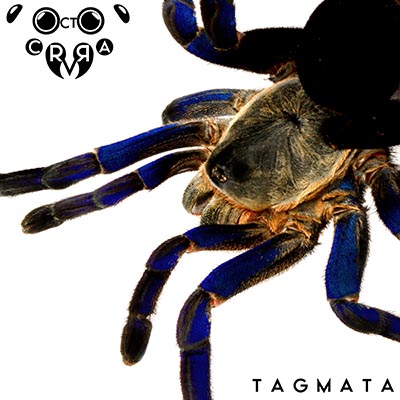 🕷 OCTO CRURA - I.C.B. (Bad) 🔥
All hail the arachnid queens of OCTO CRURA!
 We are very proud to present you the second music video "I.C.B. (Bad)" of their debut album "Tagmata" of our double female fronted metal signing OCTO CRURA from Italy. 
Get the new album now on https://lnk.to/tagmata
'Everyone can hide their dangerous side, keep their demons locked up in a cage but they will still linger on, starving for blood! Your nightmare can take on many shapes... Even the shape of a small bug. But what seems small and harmless can bite you, poison you, kill you. Nature brings life... and death. Predators and prey. Now what or who is OCTO CRURA, you may ask? Well, they are somewhere in between. Not quite human, not quite creature. Guided by their insect queens their reign has just begun! Listen closely and perhaps one day, you will discover their most terrible secret...'
Step into the glorious world of horror, poetry and insects! The Italian group OCTO CRURA takes you into an imaginative and exciting realm that has never been seen or heard before, filled with dark melodic songs supported by the growls and screams of frontwomen Kaitlin and Van whose vocal pitch resembles the one of Maria Brinks from the band IN THIS MOMENT. Their new album 'Tagmata' pulls you in with their unique sound of industrial metal meeting melodic death metal and coming together as one to form the most perfect fusion! By putting out their feelers into both directions, they have managed to create compositions similar to the work of JINJER, ARCH ENEMY, BUTCHER BABIES and INFECTED RAIN!
Let the arachnid queens and their band spin a cocoon around you with their sensational new album 'Tagmata'
Details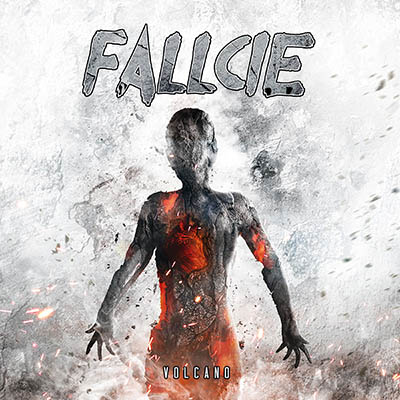 Be ready for the hottest album of the year: 'VOLCANO' by FALLCIE!
Thunderous growls meet intense and clean vocals within the music of the Russian female fronted extreme metal band FALLCIE. Combining catchy refrains with raging drums and igniting guitar licks, they have already gained many loyal fans across the globe and completed 6 headliner tours throughout Europe. The band attracted attention with their first single 'Rock'nRolla' in 2017 and has so far toured with artists like NILE, VADER and HATE ETERNAL.
In the spirit of acts like JINJER, INFECTED RAIN and inspired by bands like ARCH ENEMY, BUTCHER, BABIES, THE AGONIST and OTEP, this band creates a realm of their own! With her flaming hair and powerful vocals, the front woman Valentina switches with ease from raving screams and growls to crystal clear singing just like the legendary Corey Taylor from SLIPKNOT!
'Volcano' takes you through the burning wastelands of a unique extreme metal soundworld, starting with the gripping first track 'Helpless' which feels like the prelude to an electrifying dark journey! The song 'Hollow' embodies not only stormy drums, powerful and rhythmic screams but also a captivating melody throughout the chorus. The thrillingly heavy sounds get interrupted by the dark and calming interlude called 'Exploring the universe' which instantly gives off 70s and 80s gothic vibes. The tongues of fire seize you back into the blazing pit, as the front woman Valentina intensifies her growls and screams within the eerie track called 'Heart of Darkness'. The album closes off with a catchy number titled 'In Waves' and leaves you longing for more of FALLCIE's stimulating fire!
Get it now and discover their new music video "Dance In Neon Light"
Details
☽︎ 🅆HITE 🅁ITUAL - In & Out ☾
The WHITE RITUAL's mission: to enchant the alternative electro world! Their bewitching debut album 'In & Out' is out now!
Wicca, Mysticism and electric atmospheres. This is what WHITE RITUAL stands for. Shaking up the french electro scene landscape is WHITE RITUAL's main quest! This darkwave foursome from Strasbourg sweeps away the stereotypes that restrict their musical vision of the 80s goth scene. Breaking old cliches of the darkwave scene, the French band with industrial, altpop and witchhouse influences takes inspiration from renowned artists such as KILLING JOKE, FKA TWIGS and CHELSEA WOLFE and mixes these with their own thrilling beats and melancholic melodies. Their lyrics dive into the complexity of human nature, life, love and death. A storytelling journey filled with mystery and magic.
Their new album 'In & Out' is the perfect example of their musical brilliance. The first song on the tracklist called 'Isis' immediately puts you in a dream-like state, in which you follow the whispers of frontwoman Coralie Setan into another world. The world of WHITE RITUAL. 'Light Glass' is an ode to the inevitable. The inevitable end of everything. The haunting vocals and melodic synthesisers support the deep lyrics and bring the song to life.
The very catchy gothic rock ballad 'Blue Shadow' pulls you out of the melancholia with a THE BIRTHDAY MASSACRE touch and onto the dance floor with a duet of strong growls and mesmerising siren chants. 'In & Out' being the title song to this album, grows from beautiful synths and a dark atmosphere into a grand finale of heavy guitar riffs and big beats wrapped in strong lyrics about a toxic love affair. A thunderbolt of upbeat energy fuels their songs 'Live Again' and 'Head of Fire' making them the industrial rock party treats of this record, a must listen for all NINE INCH NAILS, PERTURBATOR and CARPENTER BRUT lovers! 'Under the Veil' becomes the enchanting epilogue to the album, combining every element used in the previous songs to create the perfect ending to the story.
Become a part of the WHITE RITUAL's magnetic world and surrender to its mysticism!