Latest News
Details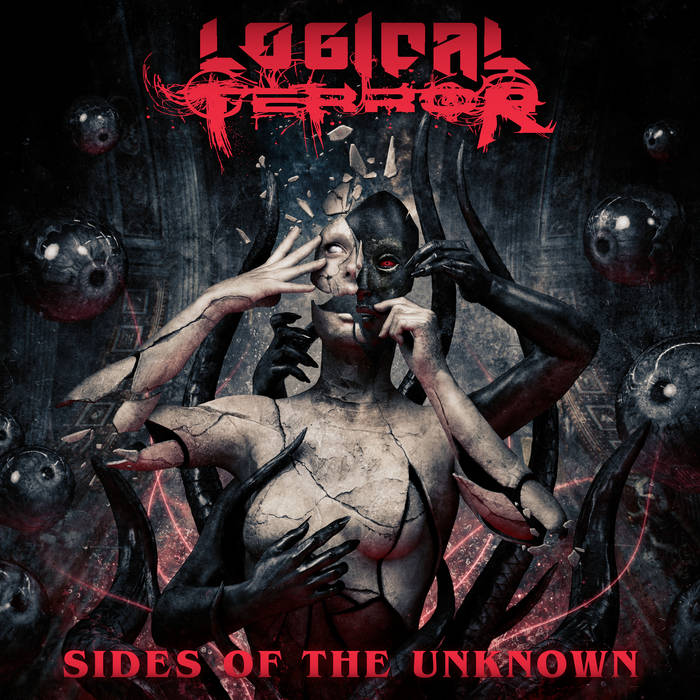 Get ready for an intense and unforgettable listening experience with LOGICAL TERROR's new album, "Sides of the Unknown."
The Italian industrial djentcore band has truly outdone themselves with this release, blending crushing riffs, bone-shattering drums, and piercing vocals to create a sound that is both heavy and emotionally charged. Each track is a journey through the unknown, exploring the darkest corners of the human psyche and leaving you feeling exhilarated and cathartically drained. Don't miss out on this essential release from LOGICAL TERROR and bang your head on like never before!
Listen to it now on 👉 https://bfan.link/SOTU
Details
Get ready to hit the dance floor with SYNTHATTACK's latest release, "Life Is A Hard Bitch (2023 Hardstyle Version)"! This new interpretation of their club hit takes things to the next level with its hard-hitting beats and pounding bass.
The German aggrotech band has reinvented their classic track with a fresh and exciting sound, showcasing their versatility and creativity. This explosive release is a must-have for any hardstyle fan, with its infectious rhythms and catchy hooks sure to keep you moving all night long.
"Life Is A Hard Bitch (2023 Hardstyle Version)" is a testament to SYNTHATTACK's ability to push the boundaries of hard electronic music, and is set to become a dancefloor classic for years to come.
Get it now as download and stream:
Details
🔥 OMNIMAR - Humans (RUINED CONFLICT RMX) 🔥
New single taken from the upcoming remix album "DARKPOP REMIXES" (release on May 26th. 2023) OUT NOW!
When dark elegance meets mysticism and numbs all your senses, you can be sure that Omnimar created something special again! The album 'DARKPOP' which was released in 2021 and which got several international chart entries, combines beauty and chaos in a very unique way. All 13 songs of this masterpiece have been now remixed by several alternative scene cult bands. You'll find wonderful remixes made by the synthpop and darkwave icons ROTERSAND, FROZEN PLASMA, ASSEMBLAGE 23, IMPERATIVE REACTION, A LIFE DIVIDED and RROYCE but also pulse driving remixes made by the electro industrial stars EXTIZE, LAZERPUNK, RUINED CONFLICT, ESA, ES23 and more.
Get ready to enter (again) an epic journey full of mysticism and fantasy!
👉 GET THE LIMITED "DARKPOP REMIXES" DIGIPAK on https://darkmerch.com/omnimar
👉 DOWNLOAD on https://omnimar.bandcamp.com
👉 STREAM on https://open.spotify.com/artist/2QzxBZb43cSo7ifPXE4UjO?si=Op4WLGk2Q4iPAqx9K6TSyg
Details
Two of France's finest industrial bands, EXTIZE and WHITE RITUAL, have teamed up to bring you an explosive cover of "Blood & Glitter" which is a tribute to LORD OF THE LOST which will represent Germany at the EUROVISION SONG CONTEST 2023.
With their unique blend of industrial sounds and the powerful female and male voices, WHITE RITUAL and EXTIZE have put their own stamp on this iconic track, infusing it with their own energy and creative souls. Get ready to (re)discover this wonderful hymn about the lows and highs of life!
OUT NOW as DOWNLOAD & STREAM 👉 https://bfan.link/bloodglitter
Details
The double female fronted metal combo OCTO CRURA from Italy are back with a new single and video called "Aracno Clan". Be prepared to face the Great Arachnid Monster, a colossal creature with massive teeth and an insatiable appetite for fear. Nobody can stop it, but with the powerful and female growl and clean vocals of OCTO CRURA, you'll feel empowered to face the beast head-on. All hail, one by one, as you join the Aracno Clan and embrace the darkness. Don't miss out on this thrilling and unforgettable experience. Get ready to rock with OCTO CRURA's "Aracno Clan"!
OUT NOW as DOWNLOAD & STREAM 👉 https://bfan.link/clan