Latest News
Details
🔥 OMNIMAR - First Snow Day (RROYCE RMX) 🔥
New single taken from the upcoming remix album "DARKPOP REMIXES" (release on May 26th. 2023) OUT NOW!
When dark elegance meets mysticism and numbs all your senses, you can be sure that Omnimar created something special again! The album 'DARKPOP' which was released in 2021 and which got several international chart entries, combines beauty and chaos in a very unique way. All 13 songs of this masterpiece have been now remixed by several alternative scene cult bands. You'll find wonderful remixes made by the synthpop and darkwave icons ROTERSAND, FROZEN PLASMA, ASSEMBLAGE 23, IMPERATIVE REACTION, A LIFE DIVIDED and RROYCE but also pulse driving remixes made by the electro industrial stars EXTIZE, LAZERPUNK, RUINED CONFLICT, ESA, ES23 and more.
Get ready to enter (again) an epic journey full of mysticism and fantasy!
👉 GET THE LIMITED "DARKPOP REMIXES" DIGIPAK on https://darkmerch.com/omnimar
👉 DOWNLOAD on https://omnimar.bandcamp.com
👉 STREAM on https://open.spotify.com/artist/2QzxBZb43cSo7ifPXE4UjO?si=Op4WLGk2Q4iPAqx9K6TSyg
Details
Get ready for a mystical firestorm, MOYRA's new single taken from the debut album « Omen » is here… MOYRA are bringing a fresh breath of air to the Polish melodeath scene. Furious riffs meets growls and clean female vocals!
Themes in their music include the mythical symbolism of Moyras, goddesses who rule over the human experience of both the earthly and divine. These themes are woven into the energetic and powerful music that MOYRA creates, with lyrics that delve into the human experience and the role of nature in our lives.
Don't miss out on the chance to hear Moyra's solid and captivating sound on their debut album « Omen ». Get ready for a powerful and immersive listening experience that will leave you wanting more!
Get the new single as stream and download now on https://bfan.link/MOYRAomen
Details
CIMA MUTA is back with a new single called "Everything is clear" taken from his upcoming album "Purple Demon".
CIMA MUTA's new album is a haunting and experimental masterpiece that pushes the boundaries of the witch house genre. With ethereal synths, and pulsating beats, this album is guaranteed to leave you spellbound. Don't miss out on this dark and atmospheric journey into the unknown. Listen to "Purple Demon" on March 17th and let it cast its spell on you.
Stream and download it on https://bfan.link/purpledemon
Details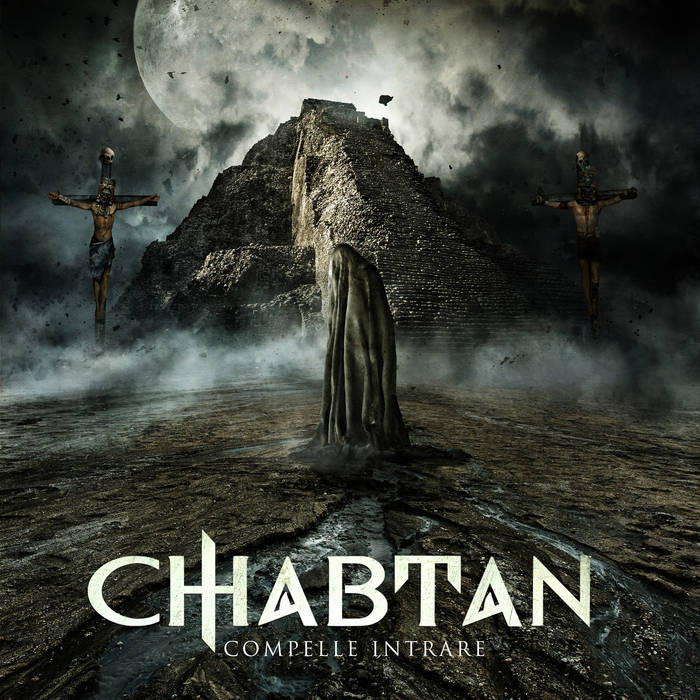 Like a thunderstorm, conjured up by an angry Aztec war god, the second video "Inherited Chaos" taken from their new album "Compelle Intrare", by CHABTAN thunders up. Noisy guitars and plenty of double bass meet panpipes and Mesoamerican percussion on the third album of the French Maya-Metal combo.
This rumbling mix of musical influences are combined to an unexpectedly impulsive sound carpet. CHABTAN adds a new exciting facet to the metal genre with this fiery mix of sounds. In doing so, CHABTAN unleash a true elemental force, as though bands like DARK TRANQUILLITY, AMON AMARTH, IN FLAMES, MESHUGGAH and SCAR SYMMETRY have been swallowed by a sinister jungle, and hammer their instruments out of its depths from then on.
Since 2011, Metalheads from Paris celebrate their sound and the band have already been on tour with heavyweights like NILE and SUFFOCATION. On "Compelle Intrare", CHABTAN celebrate their crunching and uncompromising sound over eleven tracks.
Get the new album as stream, download and CD now on https://bfan.link/compelle
Details
🔥OCTO CURA - Thousand Voices🔥
The queens of the arachnids are back with a new banger!
All hail the arachnid queens of OCTO CRURA! Welcome to their empire… 'Everyone can hide their dangerous side, keep their demons locked up in a cage but they will still linger on, starving for blood! Your nightmare can take on many shapes... Even the shape of a small bug. But what seems small and harmless can bite you, poison you, kill you. Nature brings life... and death. Predators and prey. Now what or who is OCTO CRURA, you may ask? Well, they are somewhere in between. Not quite human, not quite creature. Guided by their insect queens their reign has just begun! Listen closely and perhaps one day, you will discover their most terrible secret...
Get this single as stream and download now: