Latest News
Details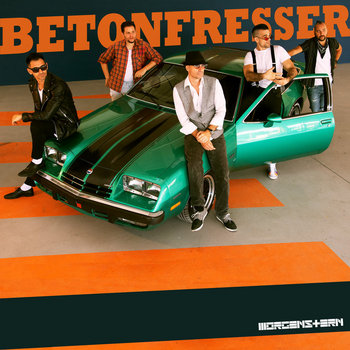 Introducing the fiery new single "Betonfresser" by the Neue Deutsche Härte band, MORGENSTERN. This track is not for the faint of heart and is a must-hear for all muscle car enthusiasts out there, as well for those who love the mighty teutonic sound of  bands like RAMMSTEIN, MAERZFELD or EISBRECHER! With pounding rhythms, aggressive guitar riffs, and powerful vocals, "Betonfresser" will take you on a wild ride fueled by gasoline.
Get ready to rev your engines and hit the accelerator as MORGENSTERN's "Betonfresser" unleashes a high-octane explosion of sound. The song's intense energy and raw power will have you feeling the adrenaline rush of burning rubber on the pavement. So, if you love the smell of gasoline and the roar of engines, this is the song for you! 
However, this seemingly ignorant song also contains a deeper meaning: man's greed is an insatiable hunger, and can lead straight to destruction. Don't miss out on MORGENSTERN's latest masterpiece, "Betonfresser". This single will leave you wanting more, so buckle up and hit play, because this is one ride you won't forget!
Get BETONFRESSER now 👉 https://bfan.link/betonfresser
Details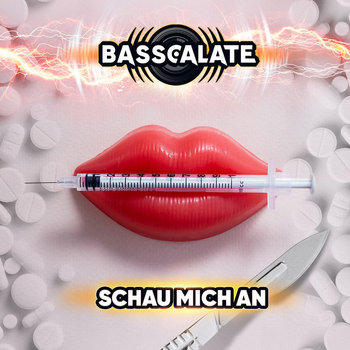 Introducing the electrifying new single "Schau Mich An" from the German EBM band BASSCALATE! This track is a must-listen for anyone who loves to dance, with its infectious beats and driving rhythm sure to get your body moving.
But there's more to "Schau Mich An" than just a catchy tune. The lyrics touch on an important topic in today's society: the pressure to conform to beauty standards and the lengths some people will go to achieve them. It's a message that's both timely and timeless, and one that's sure to resonate with listeners around the world.
"So don't miss out on this fantastic new release from BASSCALATE. Whether you're a die-hard EBM fan or just someone who loves to dance, "Schau Mich An" is a track that's sure to get your heart racing and your feet tapping. Give it a listen today!
Get the it now on:
Details
Get ready for an intense and unforgettable listening experience with LOGICAL TERROR's new single "Down the Drain".
The Italian industrial djentcore band has truly outdone themselves with this release, blending crushing riffs, bone-shattering drums, and piercing vocals to create a sound that is both heavy and emotionally charged. Each track is a journey through the unknown, exploring the darkest corners of the human psyche and leaving you feeling exhilarated and cathartically drained. This single is taken from their upcoming album "Sides of the Unknown", so don't miss out on this essential release from LOGICAL TERROR and bang your head on like never before!
Listen to it now on 👉 https://bfan.link/SOTU
Details
🔥 OMNIMAR - The Road (ES23 RMX) 🔥
New single taken from the upcoming remix album "DARKPOP REMIXES" (release on May 26th. 2023) OUT NOW!
When dark elegance meets mysticism and numbs all your senses, you can be sure that Omnimar created something special again! The album 'DARKPOP' which was released in 2021 and which got several international chart entries, combines beauty and chaos in a very unique way. All 13 songs of this masterpiece have been now remixed by several alternative scene cult bands. You'll find wonderful remixes made by the synthpop and darkwave icons ROTERSAND, FROZEN PLASMA, ASSEMBLAGE 23, IMPERATIVE REACTION, A LIFE DIVIDED and RROYCE but also pulse driving remixes made by the electro industrial stars EXTIZE, LAZERPUNK, RUINED CONFLICT, ESA, ES23 and more.
Get ready to enter (again) an epic journey full of mysticism and fantasy!
👉 GET THE LIMITED "DARKPOP REMIXES" DIGIPAK on https://darkmerch.com/omnimar
👉 DOWNLOAD on https://omnimar.bandcamp.com
👉 STREAM on https://open.spotify.com/artist/2QzxBZb43cSo7ifPXE4UjO?si=Op4WLGk2Q4iPAqx9K6TSyg
Details
CIMA MUTA's new album is a haunting and experimental masterpiece that pushes the boundaries of the witch house genre. With ethereal synths, and pulsating beats, this album is guaranteed to leave you spellbound. Don't miss out on this dark and atmospheric journey into the unknown. Listen to "Purple Demon" on March 17th and let it cast its spell on you.
Stream and download it on https://bfan.link/purpledemon