Latest News
Details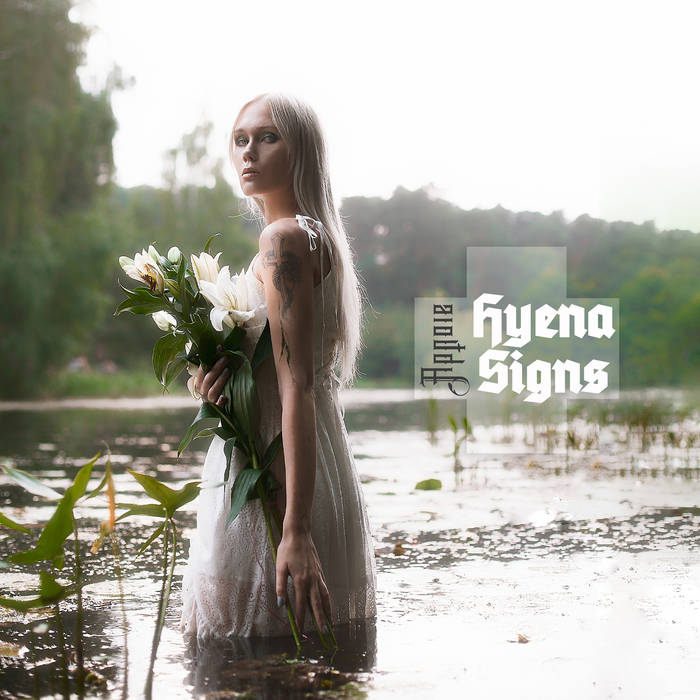 🔥APNOIE - HYENA SIGNS🔥
Dark, cheeky and addictive: hold your breath for the new APNOIE single!
Get ready to stick your bubble gum under the confessional bench because she will take your breath away! Discover the haunting and captivating sound of APNOIE, the darkpop project of Aleksandra Snork (keyboard player of DANCE MY DARLING) that merges dark wave and electro pop to create a unique and mesmerizing soundscape. With a mystical and seductive universe, APNOIE delivers a modern and occult performance that will leave you breathless, much like a spellbinding bout of apnea.
Prepare to be transported to a world of intrigue and darkness as she blends electronic beats with vocals made of crystal for a truly unforgettable experience called "Ivory Tower" (debut album release on June 2nd. 2023).
Get ready to join a gloomy journey full of mysticism and fantasy!
👉 DOWNLOAD & STREAM on https://bfan.link/hyena-signs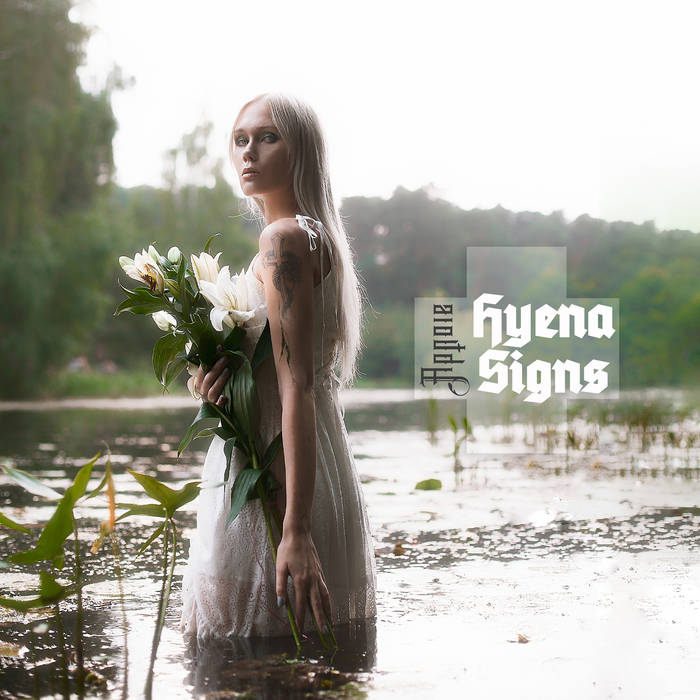 Details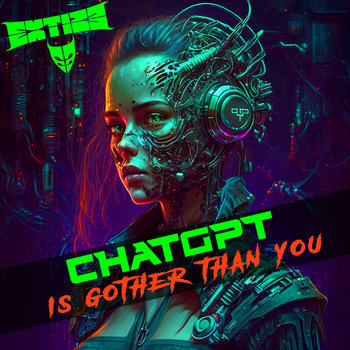 🔥Extize - ChatGPT IS GOTHER THAN YOU🔥
The world wide first goth song and video 666% made by artificial intelligences!
Introducing the groundbreaking new single from the electro industrial monstars EXTIZE! This time around, they've taken things to the next level by exploring the cutting-edge world of artificial intelligence. In fact, everything about this single, from the music to the lyrics to the artwork and video, has been created by advanced AI systems.
The result is a stunningly unique mix of industrial metal, drum'n'bass and redneck electro that will transport you to a futuristic realm where anything is possible. The lyrics are particularly fascinating, as they explore the concept of chatGPT - an AI that's more gothic than even the most dedicated human goths. It's an intriguing, thought-provoking take on the intersection of technology and dark culture.
Whether you're a die-hard fan of electro industrial music, a lover of cutting-edge technology, or just someone who's always on the lookout for fresh and exciting new sounds, this single is not to be missed. With its pulsating rhythms, heavy bass and evocative lyrics, it's a true work of artificial generated art that will leave you craving more. So why wait? Check out EXTIZE's new AI-powered single and experience the future of music for yourself!
Stream & download this very special song now on https://bfan.link/chatgpt
PS: Even this promo-text has been written by chatGPT ;-)
Details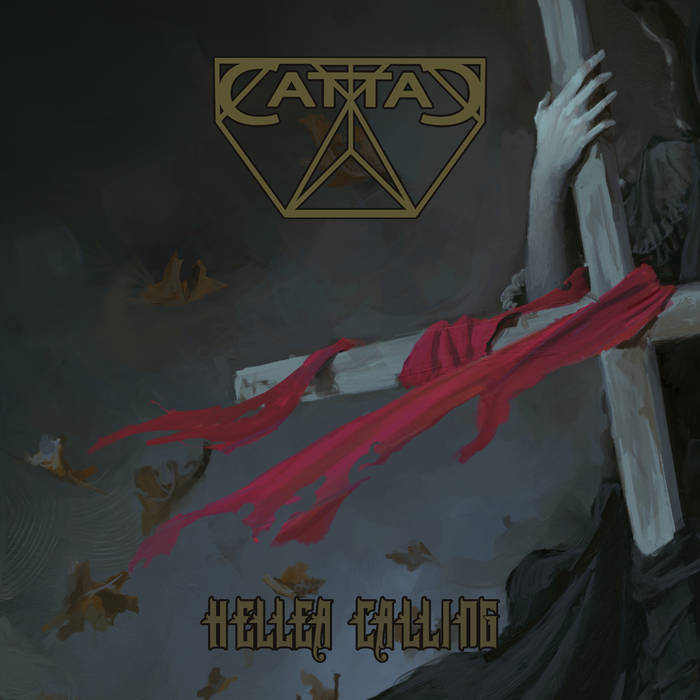 🔥CATTAC - HELLEA CALLING🔥
Attention all you dark and twisted souls out there! Are you ready to be consumed by the hypnotic beats of CATTAC's latest single, "Hellea Calling"? This eerie track is a deliciously evil fusion of darkwave, EBM, and industrial sounds that will send shivers down your spine and make you want to dance with the devil.
As the name suggests, "Hellea Calling" beckons you to a world ruled by feline demons - yes, you heard that right, evil cats! With their ominous meows and menacing purrs, these demonic felines will lure you into a twisted dimension where darkness reigns supreme.
But don't be afraid, for CATTAC's sinister sounds will guide you through this mystical world with ease. The hypnotic beat and haunting vocals of this dynamic duo will have you spellbound, surrendering to the darkness without a care in the world.
So if you're ready to join the cult of CATTAC and embrace your inner evil cat, then "Hellea Calling" is the perfect anthem for you. Let the music consume you and let the dark side take over. Hail the meow-sterious power of CATTAC!
Stream & download "Hellea Calling" now on https://bfan.link/hellea
PS: CATTAC will be live at the WAVE-GOTIK-TREFFEN (Germany) and at the CASTLE PARTY (Poland) this year!
Details
Get ready for a mystical firestorm, MOYRA's debut album "OMEN" is here… MOYRA are bringing a fresh breath of air to the Polish melodeath scene. Furious riffs meets growls and clean female vocals!
Themes in their music include the mythical symbolism of Moyras, goddesses who rule over the human experience of both the earthly and divine. These themes are woven into the energetic and powerful music that MOYRA creates, with lyrics that delve into the human experience and the role of nature in our lives.
Don't miss out on the chance to hear Moyra's solid and captivating sound on their debut album "OMEN". Get ready for a powerful and immersive listening experience that will leave you wanting more!
Get the new album as CD, stream and download now on https://bfan.link/MOYRAomen
Details
🔥IT'S BANDCAMP FRIDAY🤘
It's the perfect day to support our artists and us as independent label with making yourself a gift, music!
Bandcamp are supporting the bands (again)! Today, they don't take any fee on the music sales to support the artists and labels. So if you want some music from our bands, and if you want to support them more than usual, go on Bandcamp today 😉
You will find all the discographies of our bands on Bandcamp: Aevum, AGNIS, Amore Ad Lunam, APNOIE, ASHES'N'ANDROID, Basscalate, BASSZILLA, Binary Division, BLACKBOOK, CattaC, CHABTAN, CZARINA, Dance My Darling, Darkcell, DEAD LIGHTS, Dust In Mind, EXTIZE, Fallcie, Fourth Circle, FREAKY MIND, Freak Injection, HER OWN WORLD, LOGICAL TERROR, Morgenstern, Moyra, Ocean Dark, Octo Crura, Omnimar, SICKRET, Smash Hit Combo, SynthAttack, T3RR0R 3RR0R, The Silverblack, TOAL, XORDIA, White Ritual, Antibody, BREED MACHINE, Cernunnos, DJversion666, Suppressor, Tunz Tunz and more!