Latest News
Details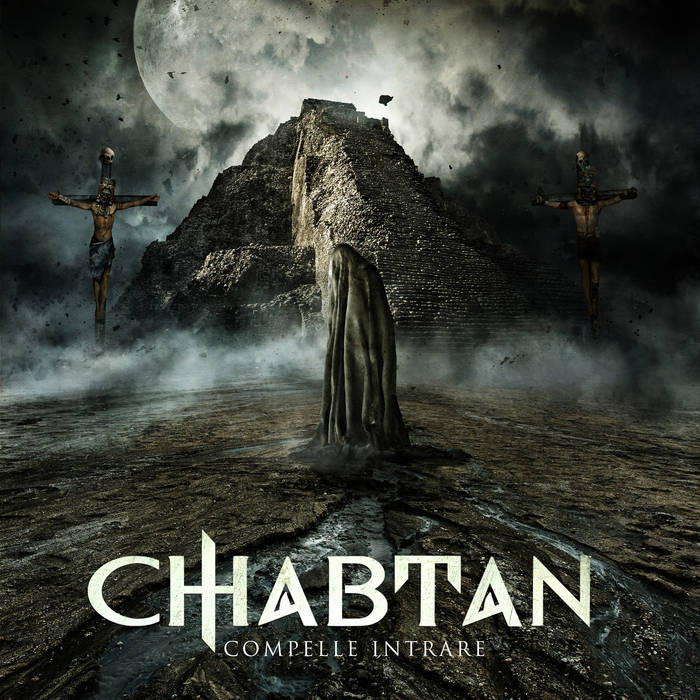 Like a thunderstorm, conjured up by an angry Aztec war god, the second album "Compelle Intrare" by CHABTAN thunders up. Noisy guitars and plenty of double bass meet panpipes and Mesoamerican percussion on the third album of the French Maya-Metal combo.
This rumbling mix of musical influences are combined to an unexpectedly impulsive sound carpet. CHABTAN adds a new exciting facet to the metal genre with this fiery mix of sounds. In doing so, CHABTAN unleash a true elemental force, as though bands like DARK TRANQUILLITY, AMON AMARTH, IN FLAMES, MESHUGGAH and SCAR SYMMETRY have been swallowed by a sinister jungle, and hammer their instruments out of its depths from then on.
Since 2011, Metalheads from Paris celebrate their sound and the band have already been on tour with heavyweights like NILE and SUFFOCATION. On "Compelle Intrare", CHABTAN celebrate their crunching and uncompromising sound over eleven tracks.
Get the new album as stream, download and CD now on https://bfan.link/compelle
Details
Dear friends, what a year!
Thank you for the support you gave to our bands and to the label this year again! Here are 2 recap videos (electro and metal) of our releases of 2022, enjoy this retrospective of our roster and (re)discover all these fantastic songs and albums released in 2022 of our artists!
Details
🔥 OMNIMAR - Serenity (IMPERATIVE REACTION RMX) 🔥
New single taken from the upcoming remix album "DARKPOP REMIXES" (release on May 26th. 2023) OUT NOW!
When dark elegance meets mysticism and numbs all your senses, you can be sure that Omnimar created something special again! The album 'DARKPOP' which was released in 2021 and which got several international chart entries, combines beauty and chaos in a very unique way. All 13 songs of this masterpiece have been now remixed by several alternative scene cult bands. You'll find wonderful remixes made by the synthpop and darkwave icons ROTERSAND, FROZEN PLASMA, ASSEMBLAGE 23, IMPERATIVE REACTION, A LIFE DIVIDED and RROYCE but also pulse driving remixes made by the electro industrial stars EXTIZE, LAZERPUNK, RUINED CONFLICT, ESA, ES23 and more.
Get ready to enter (again) an epic journey full of mysticism and fantasy!
👉 GET THE LIMITED "DARKPOP REMIXES" DIGIPAK on https://darkmerch.com/omnimar
👉 DOWNLOAD on https://omnimar.bandcamp.com
👉 STREAM on https://open.spotify.com/artist/2QzxBZb43cSo7ifPXE4UjO?si=Op4WLGk2Q4iPAqx9K6TSyg
Details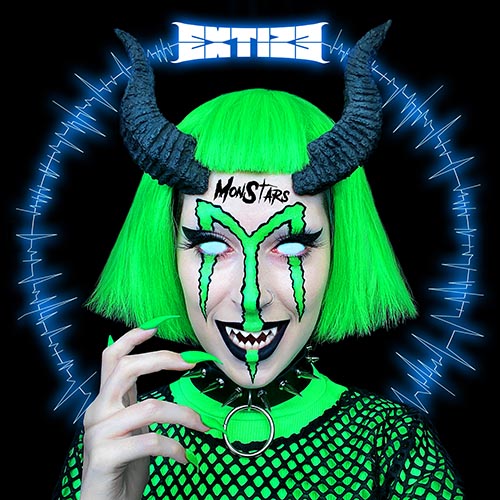 EXTIZE revisit one of the most beautiful Christmas movie, Gremlins!
Enjoy this new video taken from EXTIZE's new concept album "MonStars" which is available now as digipak, audio cassette, collector box, collector bundle, download and stream:
By the way, we wish you a creepy Christmas!