Latest News
Details
Dear darklings, we are super excited to announce that CIRCUIT PREACHER joined the darkTunes label family! HELLCOME 🤘
The year is 2222. The Circuit Preacher leads The Last Church of the Final Days, an underground doomsday cult in the American South. A State employee by day, the Preacher is secretly building a congregation.... Click HERE to read the full story.
❤️ Please check him out on Bandcamp and Spotify
Details
We are very proud to announce that our bands SYNTHATTACK, TOAL, DANCE MY DARLING, CATTAC, MORGENSTERN and the DARKTUNES DJ TEAM are going to perform live at the WGT 2023! 
⭐ SYNTHATTACK (Dark Electro/Aggrotech) 👉 Friday 26th May, 18:20 @ Haus Leipzig
⭐ DARKTUNES DJ TEAM (Raph darkTunes & DJ Barus) 👉 Sunday 28th May, 20:00 - open end @ Moritzbastei
⭐ CATTAC (Darkwave) 👉 Monday 29th May, 16:30 @ Westbad
⭐ TOAL (Darkwave) 👉 Monday 29th May, 17:50 @ Westbad
⭐ DANCE MY DARLING (Darkwave) 👉 Monday 29th May, 19:20 @ Westbad
⭐ MORGENSTERN (Neue Deutsche Härte) 👉 Monday 29th May, 17:50 @ Felsenkeller
Get your tickets now and get ready to party 👉 https://www.wave-gotik-treffen.de
Details
🔥 OMNIMAR - Circulate (ESA RMX) 🔥
New single taken from the upcoming remix album "DARKPOP REMIXES" (release on May 26th. 2023) OUT NOW!
When dark elegance meets mysticism and numbs all your senses, you can be sure that Omnimar created something special again! The album 'DARKPOP' which was released in 2021 and which got several international chart entries, combines beauty and chaos in a very unique way. All 13 songs of this masterpiece have been now remixed by several alternative scene cult bands. You'll find wonderful remixes made by the synthpop and darkwave icons ROTERSAND, FROZEN PLASMA, ASSEMBLAGE 23, IMPERATIVE REACTION, A LIFE DIVIDED and RROYCE but also pulse driving remixes made by the electro industrial stars EXTIZE, LAZERPUNK, RUINED CONFLICT, ESA, ES23 and more.
Get ready to enter (again) an epic journey full of mysticism and fantasy!
👉 GET THE LIMITED "DARKPOP REMIXES" DIGIPAK on https://darkmerch.com/omnimar
👉 DOWNLOAD on https://omnimar.bandcamp.com
👉 STREAM on https://open.spotify.com/artist/2QzxBZb43cSo7ifPXE4UjO?si=Op4WLGk2Q4iPAqx9K6TSyg
Details
Get ready to rock out with the rising NDH band MORGENSTERN and their new single "Hass ihn." If you're a fan of the teutonic Sound of RAMMSTEIN, MAERZFELD or EISBRECHER, you're going to love this song: Morgenstern are the newly found bloodbrothers of NDH and Industrial! With its driving beat and powerful vocals, "Hass ihn" is a true anthem of empowerment that will leave you feeling invigorated and inspired.
MORGENSTERN's raw and intense sound draws on the best elements of Neue Deutsche Härte, combining pounding rhythms, heavy guitars, and aggressive vocals to create a sound that is uniquely their own. The raw, powerful lyrics explore the ugly side of humanity, touching on themes of fear, prejudice, and blind hatred.
So turn up the volume, let the music take over, and experience the full force of MORGENSTERN's uncompromising sound. "Hass ihn" is not for the faint of heart, but for those who crave a musical experience that's intense, cathartic, and utterly unforgettable.
Get HASS IHN now 👉 https://bfan.link/hass
Details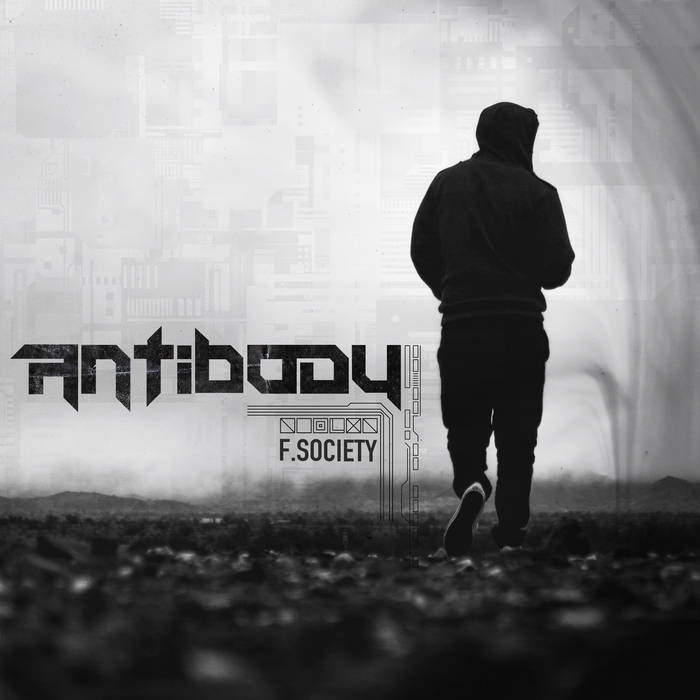 Get ready to dive into the cutting-edge world of industrial and power noise music with the new EP from Antibody, "F.Society"! This electrifying release showcases the raw energy and futuristic sound that defines this emerging electro industrial project. In addition to ANTIBODY's own original track, "F.Society" also features remixes from renowned bands [x] - RX and CHAINREACTOR, elevating the EP to new heights.
But that's not all - "F.Society" also includes a mind-bending collaboration between ANTIBODY, TEKNOVORET and AGAINST I, resulting in a track that pushes the boundaries of industrial music. With its pounding beats, distorted synths, and explosive vocals, this EP is not for the faint of heart.
If you're a fan of industrial and power noise music, ANTIBODY is the project you need to know. He is the sound of a new generation, fusing together old school industrial with cutting-edge technology to create something truly unique. Don't miss out on "F.Society" - it's an EP that will leave you breathless!
👉 DOWNLOAD & STREAM on https://bfan.link/fsociety