Latest News
Details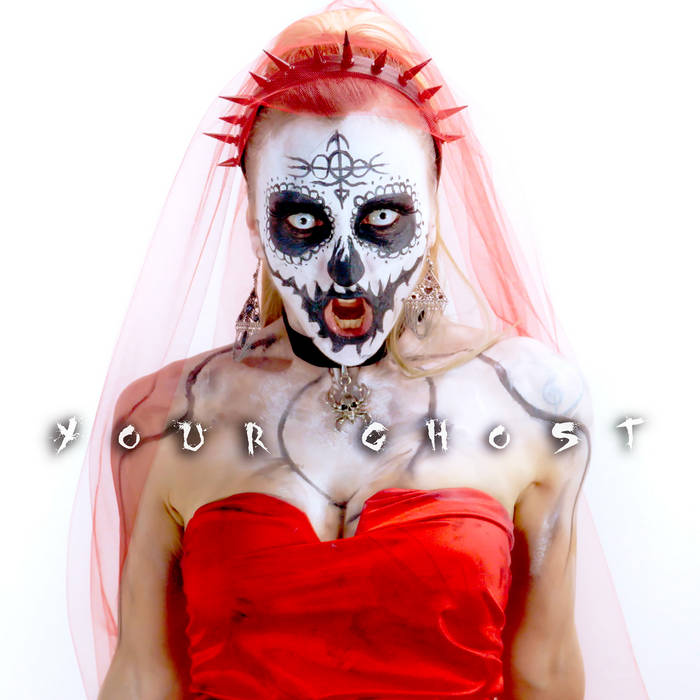 Step into a realm where music and nature intertwine, as the enchanting Italian double female fronted modern metal sensation, OCTO CRURA, unveils their powerful new single. In "Your Ghost," OCTO CRURA transports you to a universe where circles are drawn with fingers, the sun is a constant muse, and the yearning for a feather on one's skin becomes a powerful mantra.
This single delves deep into the heart of an insect's world, where the Queen of air reigns supreme, and where hard riffs meets powerful beats. Are you ready to become a part of OCTO CRURA's new chapter? OCTO CRURA welcomes you to a realm where legends are reborn, and ghosts come alive through the magic of their music.
OUT NOW as DOWNLOAD & STREAM 👉 https://bfan.link/yourghost
Details
We live in an age where we see everyone's face through a filter. We have a generation raised in a digital world of artificially enhanced people, projecting literally unattainable beauty standards. Day after day, we're bombarded with an endless deluge of these images, images of people so heavily doctored and processed that they begin to fall into the uncanny valley, they're that far removed from what a real person looks like.
Comparing yourself to this tsunami of unreality can only destroy your self image, which is what's happening to many people across the world. There's a body-dysmorphia crisis happening, and it's not going away. This song is a show of solidarity and defiance. We're all perfectly imperfect. There's no filter for the real world, so tear that mask off, show what's underneath and embrace every flaw. Respect and love yourself. Let the ugly out.
The deformed and overly manipulated A.I. portraits in this video perfectly illustrate this. A plastic surgery nightmare, these images are the product of beautiful A.I. failure. Which is exactly what makes them interesting. As Brian Eno once stated: So much modern art is the result of things going out of control, of a medium pushing to its limits and breaking apart.
CD distortion, the jitteriness of digital video, the crap sound of 8-bit - all of these are cherished and emulated as soon as they can be avoided. Whatever we now find weird, ugly, uncomfortable and nasty about AI generated images will become its signature.
OUT NOW as DOWNLOAD & STREAM 👉 https://bfan.link/LTUO
Details
Get ready for a mystical firestorm, MOYRA' is back with a new video called "Infinity Of Revival" taken from her debut album "OMEN"
Get the new album as CD, stream and download now on https://bfan.link/MOYRAomen
Details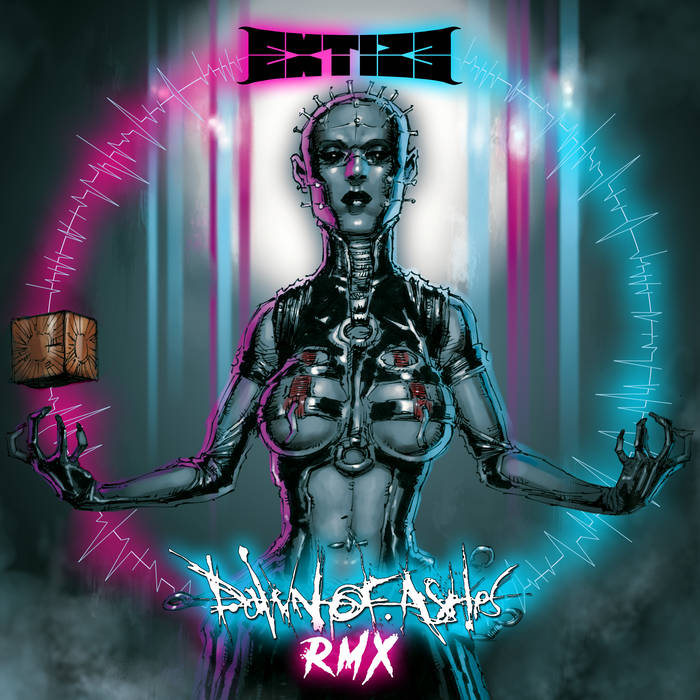 The MonStars are back and they mutated… Brace yourself for the ultimate remix album of the year - "MonStars Remixes" by EXTIZE! This is the 10th single of this remix album, it's called "Pinheadbanger" and it's a remix made by none less than DAWN OF ASHES !
"MonStars Remixes" featuring 13 spine-tingling remixes of the original tracks from the "MonStars" concept album, EXTIZE's tribute to your favorite horror and sci-fi movies.
Iconic bands like ZARDONIC, ROTERSAND, PROJECT PITCHFORK, LAZERPUNK, RUINED CONFLICT, OMNIMAR, ASSEMBLAGE 23, ESA, REAPER, DAWN OF ASHES, COMBICHRIST, XOTOX and BLACKBOOK have come together to create a truly unforgettable remix album. Each song has been re-imagined and remixed, taking you on a journey through the most cult horror films of all time. Get ready to dance and to bang your head one more time with the MonStars!
Stream & Download now on 👉 https://bfan.link/dawnofbanger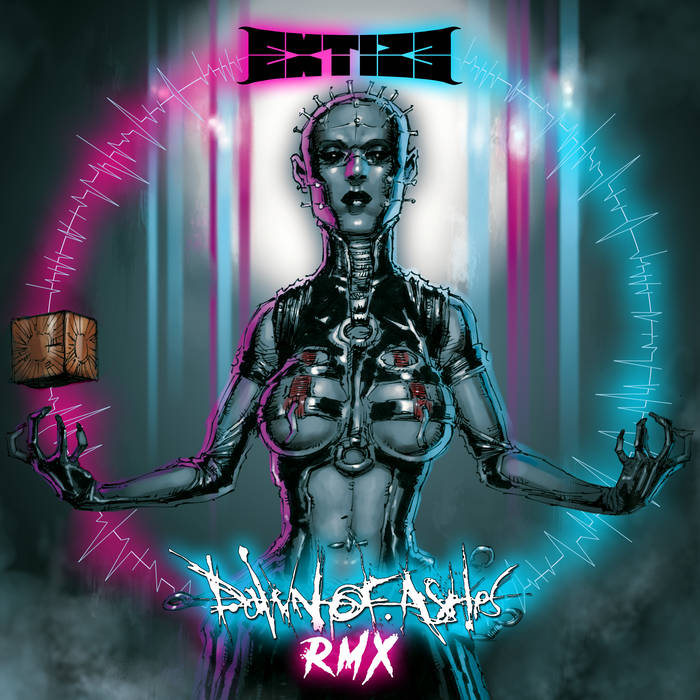 Details
Be a part of this groundbreaking journey – because the "Painkiller" will set you free!
Dive into the electrifying world of BLACKBOOK from Switzerland and experience the Nu Wave revolution! Their upcoming single "Painkiller" takes you on a journey through soundscapes where the echoes of the 80s synths seamlessly blend past and future.
The hypnotic sounds of "Painkiller" transport you straight to the atmosphere of the 80s, where synthesizers reign supreme and melodies capture your heart. Feel the rhythm as the lyrics evoke a longing for relief and liberation from pain. This catchy anthem of Synthpop will captivate you with its irresistible beat and memorable hooks. Let yourself be enchanted by BLACKBOOK's unique style as they transport you through space and time. Let the sounds permeate you, and feel the synths whisk you into a state of absolute euphoria.
Are you ready to transcend the pain and let the ecstatic synth waves carry you away?
OUT NOW as DOWNLOAD & STREAM 👉 https://bfan.link/BBpainkiller