Latest News
Details
🔥 Embark on a darkpop journey with Apnoie's latest life's story "Anyway Death".
With pale eyes and her memorable soft voice, APNOIE weaves a haunting tale of painful love, hope, and resistance. Picture a world where a rotten cross hides behind an old house, and discernment becomes a crime. In this musical odyssey, youth is sacrificed, and the bitterness of life's struggles unfolds.
Let APNOIE's enchanting blend of dark wave and electro pop transport you to an ash landscape, where every note resonates with emotion 🖤
 👉 DOWNLOAD & STREAM on https://bfan.link/anywayD
Details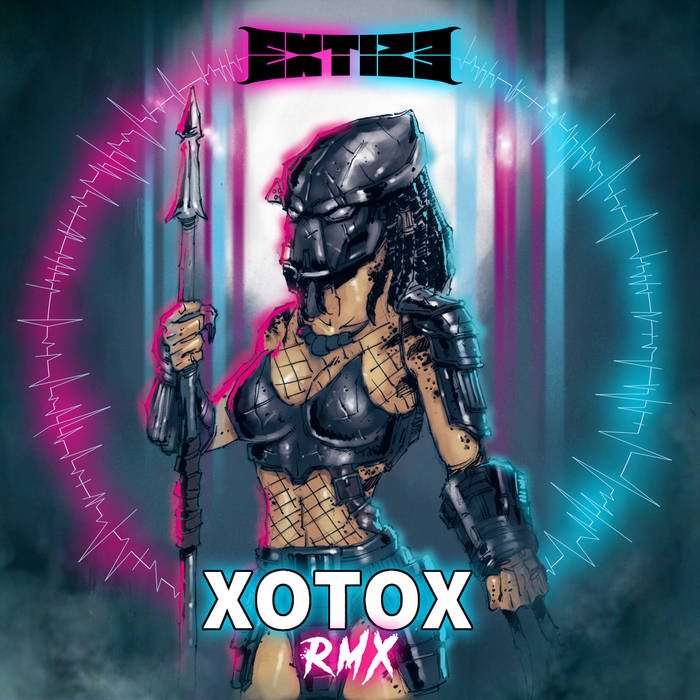 The MonStars are back and they mutated… Brace yourself for the ultimate remix album of the year - "MonStars Remixes" by EXTIZE! This is the 12th single of this remix album, it's called "Predator Dance" and it's a remix made by none less than XOTOX !
"MonStars Remixes" featuring 13 spine-tingling remixes of the original tracks from the "MonStars" concept album, EXTIZE's tribute to your favorite horror and sci-fi movies.
Iconic bands like ZARDONIC, ROTERSAND, PROJECT PITCHFORK, LAZERPUNK, RUINED CONFLICT, OMNIMAR, ASSEMBLAGE 23, ESA, REAPER, DAWN OF ASHES, COMBICHRIST, XOTOX and BLACKBOOK have come together to create a truly unforgettable remix album. Each song has been re-imagined and remixed, taking you on a journey through the most cult horror films of all time. Get ready to dance and to bang your head one more time with the MonStars!
Stream & Download now on 👉 https://bfan.link/predatox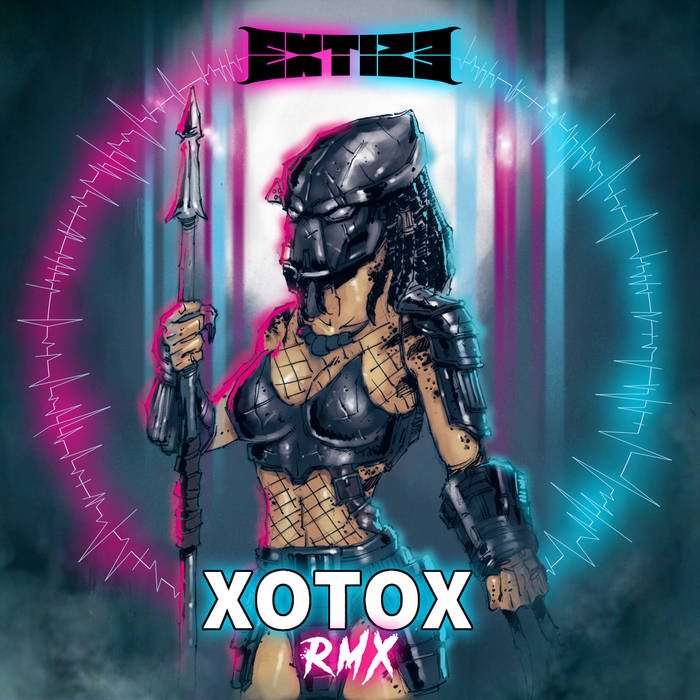 Details
Immerse yourself in CIRCUIT PREACHER latest revelation called « Entity. » Unravel the enigmatic narrative of The Last Church of the Final Days as the elusive CIRCUIT PREACHER guides you through the shadows of a dystopian future, all set against the backdrop of the year 2222.
"Entity" takes you deeper into the labyrinthine landscapes of thought and existence. It is is more than a song; it's a sacred odyssey that carries your spirit through the boundless corridors of thought. The divine industrial and EBM orchestration of CIRCUIT PREACHER blends with the lyrical scripture to create a celestial symphony which will guide the lost souls out of the dark depths of the underground.
Details
Eerie sounds, passionate rhythms, and a journey through the shadowy realms of music await you on the first physical compilation from darkTunes Music Group!
Immerse yourself in the dark, captivating atmosphere of darkTunes, the fastest-growing Gothic, Metal, and Alternative music label from Heidelberg, Germany, founded in 2013. With an impressive roster of around 50 talented bands under contract, darkTunes has carved out a strong name for itself in the scene.
This exclusive 2-CD digipack compilation is an audiovisual journey that will transport you into two fascinating sonic worlds. On the first CD, electronic soundscapes await you, captivating you with hypnotic beats and synthetic textures. Here, you'll find innovative artists and impressive sound designs that represent the future of electronic music. From Darkwave, Industrial, Darkpop, Electropop, Dark Electro, to EBM, there's something for everyone.
On the other hand, the second CD is for those who love the smoky sound of guitars and the raw energy of Metal and Alternative music. With powerful riffs, intense growls, and clean vocals, these bands offer unforgettable headbanging anthems. In total, 37 bands are featured on these two CDs, each with their own stories to tell, worlds to create, and emotions to convey (click HERE to see the tracklist). This compilation pays homage to the diversity and creative power that darkTunes Music Group has to offer.
Embark on a journey through the dark and captivating sounds of darkTunes Music Group that will enchant you. Dive into the world of music that illuminates the darkness and awakens the senses. Get your 2-CD digipack compilation now and experience the future of the Gothic, Metal, and Alternative music scene!
You will get this compilation for free in each order over 15€ (excl. shipping costs)
 ⭐ BUY THE COMPILATION 👉 https://darkmerch.com/darktunes-music-group-compilation-lim-2cd-digipac.html
⭐ GET THE COMPILATION FOR FREE (order what you want for 15€ or more) 👉 https://www.darkmerch.com
Details
Get ready to dive into a captivating world of electrifying sound with YUZNA's new album "All Your Love Ain't Worth A Penny"! This cheeky Electropop Punk band from Italy has truly outdone themselves with this new release. With seven dynamic tracks, YUZNA delivers a fusion of punk rock and electronic beats that will leave you dancing and singing along. The album is a rollercoaster drive, between emotional depth and powerful songs that explores themes of love, loss and addiction. YUZNA's new mini album "All Your Love Ain't Worth A Penny" is an unmissable addition to any music lover's collection. So get ready to be swept away by the electrifying sound of YUZNA and let the music take you on a wild ride.
OUT NOW as DOWNLOAD & STREAM 👉 https://bfan.link/penny