Latest News
Details
EXTIZE wish you a happy Friday the 13th! You're invited tho a nice place next to a beautiful lake to party with Jason Voorhees! Let's go to the "Crytal Lake Rave", the 5th single & video of EXTIZE's upcoming MONSTARS concept album!
This new single also comes with a special music video made by the world wide famous industrial dancer CIWANA BLACK, enjoy!
One, two, three and four – new EXTIZE album at your door! An electrifying musical tribute to the most iconic horror and sci-fi movies! Welcome to the MONSTAR(S) party of the year! 
Not only is this concept album a sensational tribute to the horror and sci-fi stories from the 80s all the way to the 2000's that frontman Cyb3rella grew up with, but it's also going to be released as a digipak with 3D glasses and 3D booklet to properly take you back in time and make your listening experience even more exciting! As a bonus, EXTIZE is also releasing a collectors edition in the form of a VHS box with an audio cassette version of the album and many goodies from the movies that it's about! As a treat, the band has also added a bonus track to the cassette called 'Dusk' inspired by the movie 'From dusk till dawn'!A sensational musical horror experience that will even make the skeletons in your closet dance, available everywhere on September the 30th 2022. Surrender to the amazing world of sci-fi and horror but remember: Always be afraid of the monsters…
Preorder EXTIZE's new concept album now as ULTRA LIMITED VHS COLLECTOR BOX, LIMITED DIGIPAK, LIMITED AUDIO CASSETTE or CD & T-SHIRT BUNDLE now exclusively on our store DARKMERCH:
This new single and album are also available as stream and download here
Details
Friends, the darkpop queen is back with a new live video!
Enjoy and (re)discover their hit "Oxygene" which is taken from their charts breaking latest album "DARKPOP" from 2021
OMNIMAR & darkTunes Music Group are working hard on a very special new release, so keep (dark) tuned cause it's going to be big...
Details
🤘THE BATTLE OF METAL VOL.7🤘🏻
🔥45 metal bands on 1 compilation🔥
👉 OUT NOW: https://bfan.link/TBOM7
After starting this unique Compilation in February 2015, time has come for another Chapter! THE BATTLE OF METAL VOL.7 is finally here, again fully loaded with a big variety of Metal-Genres like Death Metal, Black Metal, Heavy Metal, Power Metal, Industrial Metal, Nu Metal, Metalcore and many more.
Again we've put together a massive load of Bands for you that took the challenge of representing their very own style of metal with their masterpieces. To put it straight that means: 45 Bands from all over the world compete with each other in 4 hours of pure energy and electrifying riffs that will bring your neck at the edge of exhaustment!
One more time we've followed our philosophy of offering a platform to those great newcomers out there, to carry their hard (and we mean hard!) peace of work out to the world. If you're a metalhead longing for the full spectrum of heavy music, then this is exactly what you've been searching for! So prepare yourself for the ultimate fight of metal genres; prepare yourself for THE BATTLE OF METAL VOL.7 !
🔥Turn the volume up and enjoy the heavy tunes of the following bands: Aevum, Alex Paterna , Amore Ad Lunam , Aran Prog Project, Bastardo, Blut, BREED MACHINE, CattaC , Cernunnos , CHABTAN , Darkcell , Delirio In-Verso , DJversion666 , Dust In Mind , EISENGRIND , Extize , Fallcie , Fourth Circle , Fragile Art , Freak Injection , Guncept Revolution , HER OWN WORLD , Inspira , LOGICAL TERROR , LPD, MANDRAGORE , Mobius , MoonlightAsylum , Morgenstern Music , Nuiterra Dark-n-Roll Musique , NU-NATION , Ocean Dark , Octo Crura , Shadow Work , SICKRET , Smash Hit Combo , Stoneman , Sun descends alone , The Black Capes , The Silverblack , Thwart , Tophet , Underball, Verso, XORDIA
Details
🔥IT'S BANDCAMP FRIDAY🤘
It's the perfect day to support our artists and us as independent label with making yourself a gift, music!
Bandcamp are supporting the bands (again)! Today, they don't take any fee on the music sales to support the artists and labels. So if you want some music from our bands, and if you want to support them more than usual, go on Bandcamp today 😉
You will find all the discographies of our bands on Bandcamp: Aevum, AGNIS, Amore Ad Lunam, ASHES'N'ANDROID, Basscalate, Basszilla, Binary Division, BLACKBOOK, CattaC, CHABTAN, CZARINA, Dance My Darling, Darkcell, Dust In Mind, EXTIZE, Fallcie, Fourth Circle, FREAKY MIND, Freak Injection, HER OWN WORLD, LOGICAL TERROR, Morgenstern, Ocean Dark, Octo Crura, Omnimar, SICKRET, Smash Hit Combo, SynthAttack, T3RR0R 3RR0R, The Silverblack, TOAL, XORDIA, White Ritual, Antibody, BREED MACHINE, Cernunnos, DJversion666, Suppressor, Tunz Tunz and more!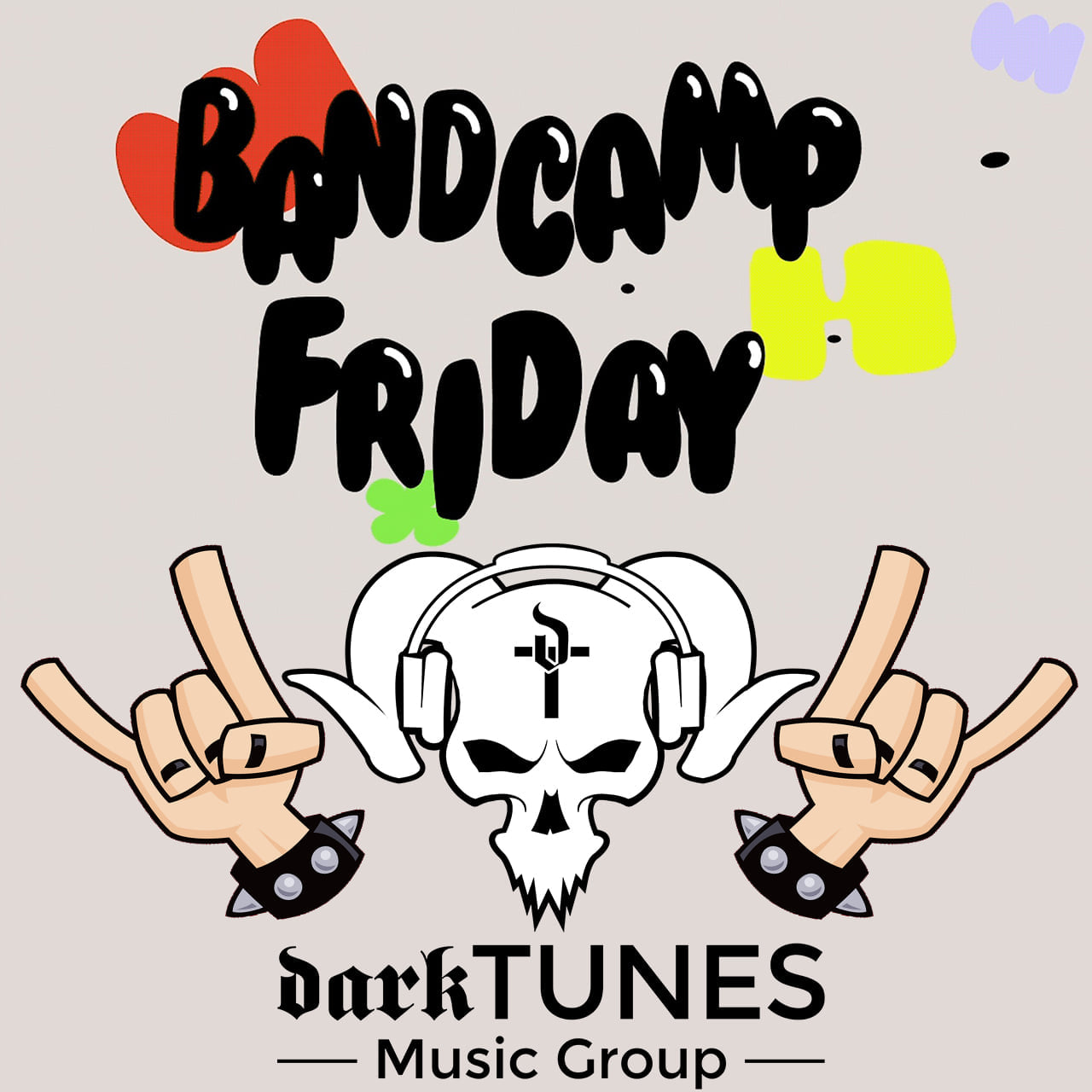 Details
Ladies & gentlemen, the freaks are back with a new video! Hell is gonna turn again into a pink orgy full of glitters!
Again, our french electro rockers are shocking the world with a very special music about a very special topic. Enjoy and (re)discover their hit "Crosses" taken from their debut album "Daddy is the Devil". WARNING: it's gonna be hot!
You can get the album as limited digipak, stream, download or in one of our 4 limited collector editions here: