Latest News
Details
Jump in the Nostromo and let's have a dark electro party in space! The new Extize single "Xeno Queen" taken from the upcoming concept album "MonStars" (release next month) is OUT NOW!
💥 EXTIZE - MonStars (Release on September 30th. 2022) 💥
One, two, three and four – new EXTIZE album at your door! An electrifying musical tribute to the most iconic horror and sci-fi movies! Welcome to the MONSTAR(S) party of the year! Release on September 30th.
Not only is this concept album a sensational tribute to the horror and sci-fi stories from the 80s all the way to the 2000's that frontman Cyb3rella grew up with, but it's also going to be released as a digipak with 3D glasses and 3D booklet to properly take you back in time and make your listening experience even more exciting! As a bonus, EXTIZE is also releasing a collectors edition in the form of a VHS box with an audio cassette version of the album and many goodies from the movies that it's about! As a treat, the band has also added a bonus track to the cassette called 'Dusk' inspired by the movie 'From dusk till dawn'!A sensational musical horror experience that will even make the skeletons in your closet dance, available everywhere on September the 30th 2022. Surrender to the amazing world of sci-fi and horror but remember: Always be afraid of the monsters…
Preorder EXTIZE's new concept album now as ULTRA LIMITED VHS COLLECTOR BOX, LIMITED DIGIPAK, LIMITED AUDIO CASSETTE or CD & T-SHIRT BUNDLE now exclusively on our store DARKMERCH:
This new single and album are also available as stream and download here
Details
☽︎ 🅆HITE 🅁ITUAL - XXSlave ☾
Just after dropping their debut album "In & Out", WHITE RITUAL are back with a very sensual music video! Enjoy "XXSlave" !
Wicca, Mysticism and electric atmospheres. This is what WHITE RITUAL stands for. Shaking up the french electro scene landscape is WHITE RITUAL's main quest! This darkwave foursome from Strasbourg sweeps away the stereotypes that restrict their musical vision of the 80s goth scene. Breaking old cliches of the darkwave scene, the French band with industrial, altpop and witchhouse influences takes inspiration from renowned artists such as KILLING JOKE, FKA TWIGS and CHELSEA WOLFE and mixes these with their own thrilling beats and melancholic melodies. Their lyrics dive into the complexity of human nature, life, love and death. A storytelling journey filled with mystery and magic.
Their new album 'In & Out' is the perfect example of their musical brilliance. The first song on the tracklist called 'Isis' immediately puts you in a dream-like state, in which you follow the whispers of frontwoman Coralie Setan into another world. The world of WHITE RITUAL. 'Light Glass' is an ode to the inevitable. The inevitable end of everything. The haunting vocals and melodic synthesisers support the deep lyrics and bring the song to life.
Details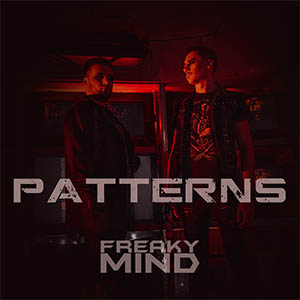 FREAKY MIND are back with a new secret weapon in the Dark Electro, Industrial and EBM genres! Their new album is also called "Freaky Mind" (release on November 25th.) and "Patterns" is the first single & video of it.
Confident, dark, energetic and hitting the nerves of a whole generation: this dark electro duo convince the audience with fat beats, cutting synths and powerful vocal parts and creates an unique soundtrack that will make everybody stomp and dance!
Get this song and preorder the new album on https://bfan.link/freakymind 
Details
HER OWN WORLD team up with Wojciech Król to present you a very special song.
We're very excited to announce that our newest signing HER OWN WORLD from Poland just released their new single and their music video "Guarding Angel". Enjoy this wonderful industrial metal ballade!
GET THE SINGLE NOW 👉 https://bfan.link/HOWangel
Details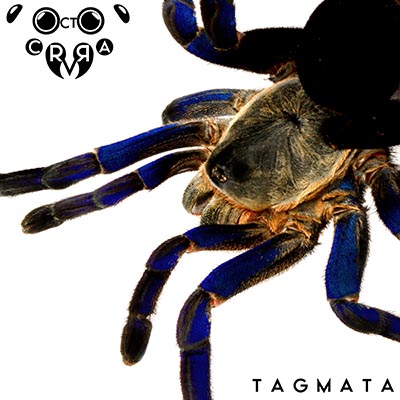 🕷 OCTO CRURA - I.C.B. (Bad) 🔥
All hail the arachnid queens of OCTO CRURA!
 We are very proud to present you the second music video "I.C.B. (Bad)" of their debut album "Tagmata" of our double female fronted metal signing OCTO CRURA from Italy. 
Get the new album now on https://lnk.to/tagmata
'Everyone can hide their dangerous side, keep their demons locked up in a cage but they will still linger on, starving for blood! Your nightmare can take on many shapes... Even the shape of a small bug. But what seems small and harmless can bite you, poison you, kill you. Nature brings life... and death. Predators and prey. Now what or who is OCTO CRURA, you may ask? Well, they are somewhere in between. Not quite human, not quite creature. Guided by their insect queens their reign has just begun! Listen closely and perhaps one day, you will discover their most terrible secret...'
Step into the glorious world of horror, poetry and insects! The Italian group OCTO CRURA takes you into an imaginative and exciting realm that has never been seen or heard before, filled with dark melodic songs supported by the growls and screams of frontwomen Kaitlin and Van whose vocal pitch resembles the one of Maria Brinks from the band IN THIS MOMENT. Their new album 'Tagmata' pulls you in with their unique sound of industrial metal meeting melodic death metal and coming together as one to form the most perfect fusion! By putting out their feelers into both directions, they have managed to create compositions similar to the work of JINJER, ARCH ENEMY, BUTCHER BABIES and INFECTED RAIN!
Let the arachnid queens and their band spin a cocoon around you with their sensational new album 'Tagmata'