Latest News
Details
Here is the first official video of the german dark-electro-rave duo SynthAttack! Push the volume up!
Get their new album "To the floor" (incl. remixes from SITD, Noisuf-X, Centhron, Freakangel, Binary Division and more) here:
Details
darkTunes Music Group is very pleased to present you our new signing!
SMASH HIT COMBO is a french Brutal Nu Metal / Rapcore band from Cernay/France. Over the years they created a unique, powerful and intense metal played with flawless precision and extreme sincerity somewhere between Death metal, Electo, Neo metal and Hip Hop.
They released their first album "Nolife" in 2009, it was produced by the famous producers Stephane Buriez (Black Bomb A, L'esprit du clan, Darkness Dynamite) and Christophe Edrich (X vision).
After that, they played more than 300 shows and toured in Europe, Russia, Japan and Canada with bands like LIMP BIZKIT and on big festival like the Sonisphere Festival with KORN, IRON MAIDEN, SLAYER, MOTÖRHEAD or theBasinfirefest with CHILDREN OF BODOM, DESTRUCTION, LACUNA COIL and more...
SMASH HIT COMBO released 6 albums & EPs and produced about 15 amazing music videos (which explosed the Youtube views counters) during the past 8 years. Actually, the band is in studio and is preparing its first "english speaking album".
darkTunes is proud to release their whole discography and their upcoming album. You can get it here:
Details
Thank you to all the bands which sent us their entries! It was very difficult to chose the best 50 of the almost 500 songs we got. Due its success, we will continue to do this gothic compilation and to promote its amazing (newcomer) bands, so if we didn't chose your band for this one, don't be sad and send us your entry again for the next one (we'll make an official announcement for the start of the GMO3).
Now it's time to reveal the bands of the Gothic Music Orgy Vol 2!
We are pleased to announce you that we will release the second opus of our compilation on January 2K16, with the following 50 Bands:
2nd Face + Aeronautica + Af Cristy + Annoyed + At0shima 3rr0r + Basszilla + Beating Signal + Benjamin'sPlague + Binary Division + BlackWing + Blinky Blinky Computerband feat. Synergy + BlutKraft + Chris Weekend + Cold Therapy + Come With Reverse + d3vnet + Deus Ex Vagina + Devil-M + DJversion666 + Dolls Of Pain + Dust In Mind + Eden + Electro Fear + Emmett Brown + Exfeind + EXTIZE + Fading Rain + Hate Of Shadows + Heaven Your Arms + Into The Mist + LA-X + Laura Bach + Lena MolFa feat. Znaki Blood + Mist Of Dead End + NDN + Neasphere + OMNIMAR + Paris'71 + Promidal + Saint Astray + Samarah + Shiv-R + Slavoff + StormBlast + Syndro-Sys + SynthAttack + System Noire + T3rr0r 3rr0r + U-Manoyed + Vlad In Tears
Be ready for a travel in the gothic music culture, from industrial to batcave, from futurepop to gothic metal and from dark electro to NDH!
The Gothic Music Orgy Vol. 2 will be released on January 29th. You can Preorder the new compilation here:
Details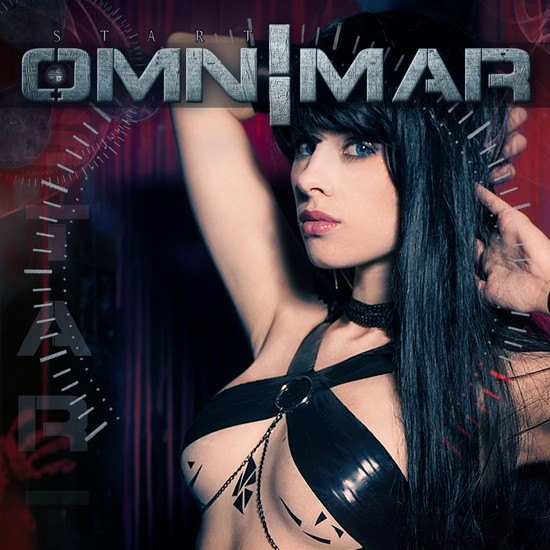 We are proud to present you this amazing live video from NACHTMAHR featuring Omnimar (and Xe-NONE) taken from their show last month in Moscow. Maria Mar, the singer of OMNIMAR, gave a complete new dimension to this Nachtmahr hit about their love for Russia. 
New OMNIMAR album « START » out now :