Latest News
Details
🤘DUST IN MIND - LOST CONTROL💥
DUST IN MIND take you on a fiery race to your inner sun!
Sparks ignite within the lyrics of their new single 'Lost Control' in which emotions turn into a drug and a journey of exploration to find the fuel to ones soul begins. Mesmerising and powerful female vocals meet thunderous growls in this exhilarating piece of modern and industrial metal. The song embraces the feeling of obeying a 'master of emotions' that makes you kneel in front of your own vulnerability and makes you their puppet. Self-acceptance becomes the key to redemption and the tool to digging your own path of passion and desire. The french band vividly recreates this curious scenario in the single's music video. An ode to a race to our inner sun.
Get it now on:
Details
CERNUNNOS - THE CROWNING
The new single & video of Argentina's best folk metal band!
CERNUNNOS are back with a new album called "CAPRICORNVS" which will be released on April 30th. We're more than happy to present you the first single of this album "THE CROWNING". Let them take you in their mystical world full of loud electric guitars, powerful growls, crystal clear clean vocals, and of course bewitching traditional folk instruments! Get it now on:
Details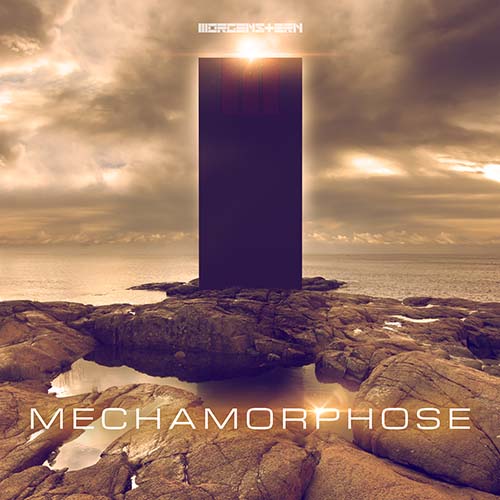 MORGENSTERN - From tribute to original
Just from the land known for its neutrality come five metalheads ready to make a stand... MORGENSTERN are known for an intense, adrenaline-bursting and energy driven live activity as the only Swiss RAMMSTEIN tribute from 2010 to 2017. But that was yesterday...
Finally, in 2021 the mask has fallen, revealing their true face and a solid plan to raise mayhem in their own way. And that plan is called "Mechamorphose": on one side, a metamorphosis from tribute to original, but on the other and darker side, the mechanical becoming of ten massive tracks, that will take the listener through MORGENSTERN's twisted point of view on a world that's twisted on his own. We're very proud to announce that their debut album and music video is OUT NOW!
Get MECHAMORPHOSE now 👉 https://smarturl.it/mechamorphose
Details
🔥TOAL - SILENCE (Delerium cover)🔥
TOAL are back with a wonderful new single and video! Enjoy this new interpretation of the 90s worldwide hit "Silence" from the dance/trance project DELERIUM ! 
Details
💥SICKRET - TRIPPING HARD - OUT NOW💥
"The anthill in my head behaves insanely, I have this feeling my brothers betrayed me, the soldiers march my right side of the brain is getting hotter I'm gonna be insane, I'm almost breaking down!"
Friends, get ready to bang your hand hard, our Swiss Nu Metal heads SICKRET are back with the 3rd single of their new concept album! We're very proud to present you this banger which is called TRIPPING HARD. Enjoy and share 🤘
Get the new single "TRIPPING HARD" now on: