Latest News
Details
🌟 ♱ GOTHIC MUSIC ORGY Vol. 7: WE WANT YOU! ♱ 🌟
Are you a gothic music Artist? All genres are welcome: Dark Wave, Industrial, EBM, Gothic Rock, Dark Electro or Neue Deutsche Härte... We're looking for promising bands for the 7th volume of our darkTunes digital compilation "Gothic Music Orgy, Vol.7"
Do you want to join the Orgy? 😈 Just send your best track as .wav or .mp3 (no stream links) to:
► This email address is being protected from spambots. You need JavaScript enabled to view it.
Deadline: March 28th 2021 (midnight, CET)
We will pick the best tracks and release them on our "Gothic Music Orgy Vol.7" compilation. The compilation will be digitally distributed worldwide. Due to a massive marketing campaign thousands of gothic music fans will listen to your music. We can't wait to listen to your songs!
PS1: the best part, it won't cost you anything!
PS2: This was Gothic Music Orgy Vol.6 💀 ► http://smarturl.it/GMO6
📸 Model: Julia Jakob / 📸 Photographer: Ralf Lukas
This email address is being protected from spambots. You need JavaScript enabled to view it.
Details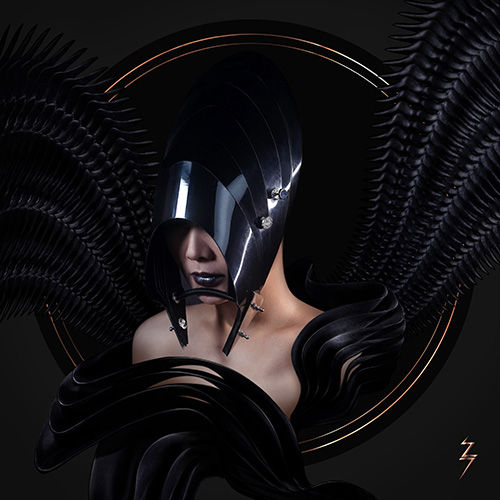 Our futurist synth and dark electro artist C Z A R I N A just released her new gothic and Sci-Fi cyberpunk single & video "Atomic: Ad Initivm"
Galicia, Spain-based American synth and electro artist CZARINA (styled as C Z A R I N A on all platforms) unveils her latest high-octane gothic and sci-fi cyberpunk single entitled "Atomic: Ad Initivm". The hyper dynamic track explores themes of trans-humanism and cybernetics combined with spiritual awakening in a dark dystopian future. CZARINA poignantly relates the soul and spirit to subatomic particles in nuclear fission at the core of the human body, defying space and time. Haunting gothic choir chants in Latin asking to liberate the spirit from the body and return back to its source, as pulsating electricity surges waves upon waves ominously in a neon noir cyberpunk atmosphere, resulting in an eclectic and highly evolved take on dark, futurist electro pop that is both heavy-hitting yet ethereal. Written, composed, arranged, produced and performed by CZARINA with additional production, mixing and mastering by Von Hertzog of The Social Club, "Atomic: Ad Initivm" and its accompanying music film is available now across all platforms.
CZARINA is Vero Faye Kitsuné, an award-winning electronic musician, producer, songwriter, filmmaker, creative director, designer and visual and performance artist. She is known for her multi-disciplinary approach that combines trans-humanism and post-human aesthetic with new age mysticism, informed by her love for futurist culture, cybernetics, biomechanics and the discipline that comes with her Budo martial arts training.
CZARINA's unique soundscape seamlessly melds electronic with organic sounds, transcend-ing a vast spectrum of genres including progressive synths, art rock, future pop, cyberpunk, industrial, trip hop, post-punk and darkwave. Her eclectic list of musical and visionary influences include Nine Inch Nails, TOOL, Massive Attack, Bjork, The Knife, Fever Ray, Puscifer, Vangelis, A Perfect Circle, The Cranberries, Enya, David Bowie, Led Zeppelin, QUEEN, Blondie, Kate Bush, Siouxie Sioux, Tori Amos, and visual masters and storytellers Masamune Shirow, Yoshitaka Amano, HR Giger, Hayao Miyazaki, Katsuhiro Otomo and Hajime Sorayama. CZARINA takes her audience into a smoky, neon-lit dimension, filled with atmospheric and cinematic synths, shimmering arpeggios, sonic guitar riffs, catchy melodies, powerful vocal hooks, and poignant, thoughtful lyricism that compels one to look inward, around and beyond the material world.
Get "ATOMIC: AD INITIVM" now:
Details
🔥OCEAN DARK - FALLEN🔥
The new single & video of our northmen rockers!
In July 2019 Olli Helenius, a well known Finnish professional musician and singer songwriter ran into the music of Ghost. The music hit a home run and raised the passion to write hard rock & metal, once again. A decade ago he gained attention in many European countries and the US with his old band L-60°. After 10 years of writing and performing, he felt burned out and "done" with the band. He was signed by Sony Music and has been a successful recording solo artist ever since. Now it was a time for a change! Enjoy the new single of Ocean Dark "FALLEN" !
Details
Dear industrial & nu metal fans, we're happy to present you the new music video "What" of XORDIA ! This song is taken from their latest album "NEOLUX"
XORDIA - NEOLUX
The neon light revolution is coming. It's the dawn of a new era. Everything you believed in is no longer relevant. Welcome to a nu-metal science fiction story set in a cold and threatening cyberspace environment, which serves as a breeding ground for the energetic anthems of this new album.
End Time Metal, a powerful female voice, groovy Nu-Metal riffs and madhouse industrial synths unite on "Neolux" to an explosive sound cocktail. As in a good book, XORDIA's metalheads make sure that the 12 tracks they recorded never lack the momentum necessary to build up suspense. With "Neolux" they created a futuristically catchy and shrill, but still extremely profound piece of contemporary ar, which sounds as if WILLIAM GIBSON had thrown a few pills and then invented Industrial Metal.
Overall XORDIA present with their first album "Neolux" in 2020 a captivating mix of electronic melodies à la CELLDWELLER and GUNSHIP, groovy guitars in the style of KORN, heavy beats and breakdowns reminiscent of IN THIS MOMENT, and combine these effectively with Alyn's versatile vocals.
When the stroboscope flashes dance like crazy through the neon-soaked night of the modern metropolis, the Swiss celebrate their dystopian dance. And lead the listener equally threatening and thrilling into the depths of the human psyche. At times thoughtful and spherical, at others hard and relentless, they invite you to forget everything for the moment. With "Neolux", the five-piece group definitely turns on a new light in the Metal sky.
Details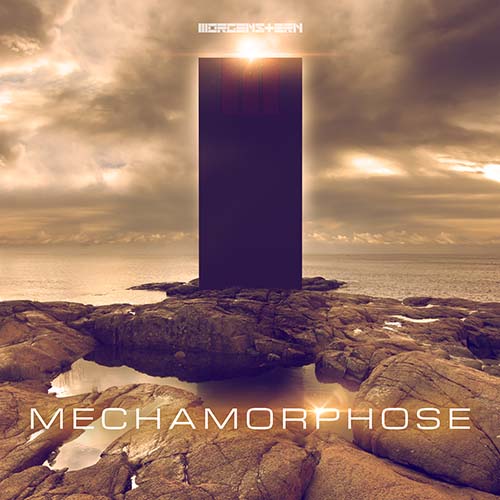 MORGENSTERN - From tribute to original
Just from the land known for its neutrality come five metalheads ready to make a stand... MORGENSTERN are known for an intense, adrenaline-bursting and energy driven live activity as the only Swiss RAMMSTEIN tribute from 2010 to 2017. But that was yesterday...
Finally, in 2021 the mask has fallen, revealing their true face and a solid plan to raise mayhem in their own way. And that plan is called "Mechamorphose": on one side, a metamorphosis from tribute to original, but on the other and darker side, the mechanical becoming of ten massive tracks, that will take the listener through MORGENSTERN's twisted point of view on a world that's twisted on his own.
Preorder MECHAMORPHOSE now 👉 https://smarturl.it/mechamorphose