Latest News
Details
💥FALLCIE - MY LAST DESIRE - NEW SINGLE & VIDEO OUT NOW💥
Here is the third single "Hollow" of the hottest upcoming album of the year: 'Volcano' by FALLCIE!
Thunderous growls meet intense and clean vocals within the music of the Russian female fronted extreme metal band FALLCIE. Get ready to bang your head hard and enjoy this more than great music video!
Get the new single "My Last Desire" and preorder the new album now on:
Details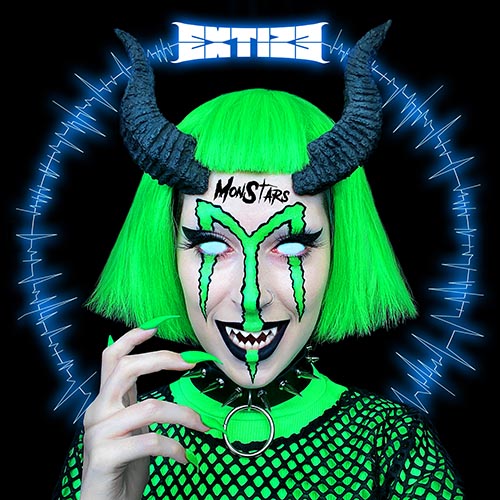 EXTIZE - MonStars - PREODER START
One, two, three and four – new EXTIZE album at your door! An electrifying musical tribute to the most iconic horror and sci-fi movies! "MonStars will be released on September 30th. But don't worry, EXTIZE will release a new single and video of this album each month till the album release. The first single "Pinheadbanger" and its music video will be released next Friday.
We invite you to preorder EXTIZE's new concept album now as ULTRA LIMITED VHS COLLECTOR BOX, LIMITED DIGIPAK, LIMITED AUDIO CASSETTE or CD & T-SHIRT BUNDLE exclusively on our store DARKMERCH:
Welcome to the MONSTAR(S) party of the year, kickstarted by the one and only dreamboy Freddy Krueger and his darkwave anthem! The dancefloor makes room for the xenomorph queen of this evening and her cyberpunk dance, followed by the beloved wasteland warrior Mad Max who's here to spill some fuel and light the scene up! Anyone brave enough to ask cyberpunk chick Carrie out? Don't worry, she doesn't bite. But she might set you on fire. Not to mention that every good party needs great entertainment and ours appears to be a clown from Rob Zombie's 'House of 1000 corpses'! Show them your smile Captain Spaulding! Who's that little girl dancing to industrial techno, you ask? Come closer and I 'm sure that our little Esther will introduce herself…
The gates of the underworld open for our 'Hellraiser' celebrity guests who arrive with a dark electro 'Pinheadbanger' to keep you rocking out! The mic gets taken over by Ash from Evil Dead who is telling a story about the Necronomicon! If you spot some zombies after that, just ignore them! Need a break? You can visit the 'Blair Witch' in the forest behind the club for a 'Coffin Rock' session with intense industrial baroque music. Attention ! It's close to midnight! Please keep your 'Gremlins' away from the food to ensure safety and order! The gothic rave continues with a dance off between the 'Predator' and 'Chucky' the murder puppet! 'Chucky' shakes the club up a bit with his 90s french hip hop track, a genre that hasn't been heard in the EXTIZE universe before! A night so memorable that you will have goosebumps even 28 days later!
Not only is this concept album a sensational tribute to the horror and sci-fi stories from the 80s all the way to the 2000's that frontman Cyb3rella grew up with, but it's also going to be released as a digipak with 3D glasses and 3D booklet to properly take you back in time and make your listening experience even more exciting! As a bonus, EXTIZE is also releasing a collectors edition in the form of a VHS box with an audio cassette version of the album and many goodies from the movies that it's about! As a treat, the band has also added a bonus track to the cassette called 'Dusk' inspired by the movie 'From dusk till dawn'!
A sensational musical horror experience that will even make the skeletons in your closet dance, available everywhere on September the 30th 2022. Surrender to the amazing world of sci-fi and horror but remember: Always be afraid of the monsters…
Details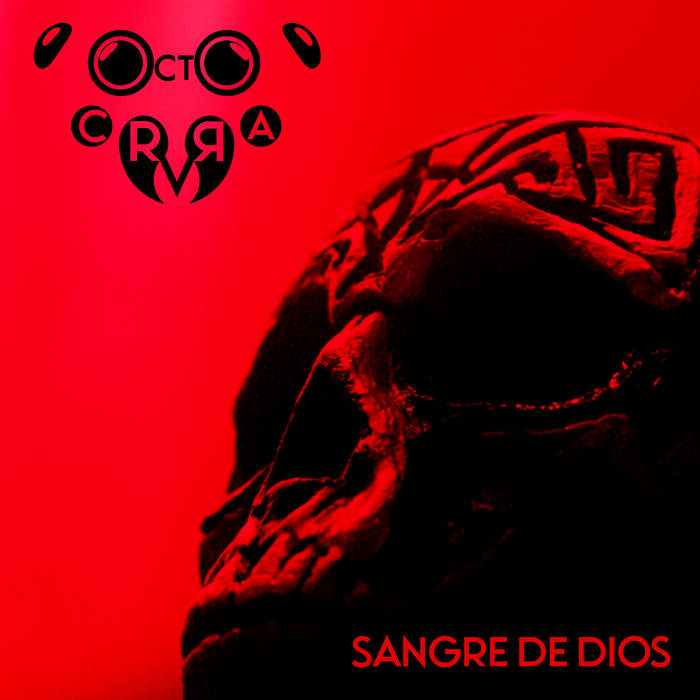 🕷 OCTO CRURA - SANGRE DE DIOS🔥
All hail the insect queens of OCTO CRURA!
 We are very proud to present you the debut single and music video "Sangre De Dios" of our double female fronted metal signing OCTO CRURA from Italy. This single is taken from their upcoming album "Tagmata" which will be released on April 29th.
You can get their "Sangre De Dios" now on https://smarturl.it/SangreDeDios
'Everyone can hide their dangerous side, keep their demons locked up in a cage but they will still linger on, starving for blood! Your nightmare can take on many shapes... Even the shape of a small bug. But what seems small and harmless can bite you, poison you, kill you. Nature brings life... and death. Predators and prey. Now what or who is OCTO CRURA, you may ask? Well, they are somewhere in between. Not quite human, not quite creature. Guided by their insect queens their reign has just begun! Listen closely and perhaps one day, you will discover their most terrible secret...'
Step into the glorious world of horror, poetry and insects! The Italian group OCTO CRURA takes you into an imaginative and exciting realm that has never been seen or heard before, filled with dark melodic songs supported by the growls and screams of frontwomen Kaitlin and Van whose vocal pitch resembles the one of Maria Brinks from the band IN THIS MOMENT. Their new album 'Tagmata' pulls you in with their unique sound of industrial metal meeting melodic death metal and coming together as one to form the most perfect fusion! By putting out their feelers into both directions, they have managed to create compositions similar to the work of JINJER, ARCH ENEMY, BUTCHER BABIES and INFECTED RAIN!
The 8 track long album is a feast of synths, heavy guitars and thunderous drums which will leave you starving for more! The songs are powerful metal gems and even explore a dark gothic atmosphere with 'Domina Tenerbis' which feels even more mysterious than the rest of the tracklist. Another distinctively peculiar song is 'Spirit Whole' which takes you to dark ritual session with shamanic chants and hypnotic drumming! This European industrial metal excellence that is OCTO CRURA, will make you submerge into their world willingly and keep you excited for more!
Let the insect queens and their band spin a cocoon around you with their sensational new album 'Tagmata' available on the 29th of April 2022.
Details
Dear industrial metalheads and anime fans, we're proud to present you the new video and single "Boku no Sensou (My War) (ATTACK ON TITAN Cover)" of THE SILVERBLACK !
Cover version of Boku no Sensou (My War) by Shinsei Kamattechan, the opening theme for the last season of the Attack On Titan anime, realized by THE SILVERBLACKto be the soundtrack for the new video of the international make-up fx artist and sculptor Francesco Sanseverino in which he describes the creative process behind the sculpture of an alternate version of the character Erwin as the Colossal Titan.
Get "My War" now on:
Details
Dear witchpop lovers, it's time to unleash the god of sun! AGNIS releases her new single and video 'Sol Invictus'.
This new single is taken from her upcoming debut album "ONENESS" which will be released on March 25th. 2022. 
ONENESS - A mystical journey of light and fire! In a world where darkness meets light, AGNIS reigns! Inspired by the Indian God of Fire 'Agni' and her own name, Agnieszka, this slavic witch not only makes you dance to her electrifying beats but also inspires the spiritual and gentle way of living in a world that appears very broken and dark. The atmosphere AGNIS creates can only be described as LANA DEL REY meets DEPECHE MODE and NINE INCH NAILS. A masterpiece of Wiccan mystique and a journey between Darkwave, Darkpop, New Age and Dark Electro!
Preorder it this wonderful album now on: